While I love the second round of the All the Christmas quilt, it is sort of involved. The pieces are small and come together simply in the end, but there are a lot of steps. So, if you're ready for a change of pace, the next round is for you. The Evergreen Trees round features just one shape, with just one long seam to make each panel. Not bad, right?
Can I also just say how happy I am that it is now officially November and therefore highly acceptable to allude to Christmas coming! So, if you haven't joined the quilt along (QAL) yet because you just couldn't touch it before Halloween, it's not too late to join. You can grab everything you need in my legacy shop, or my Etsy shop.
A Few Quilt Along Notes Before You Start Round 3
Let's have a look at round three! Like I already mentioned, this round is a nice change of pace. Simple, lovely triangles that nest together into straightforward rows. No joining blocks or edge pieces to worry about.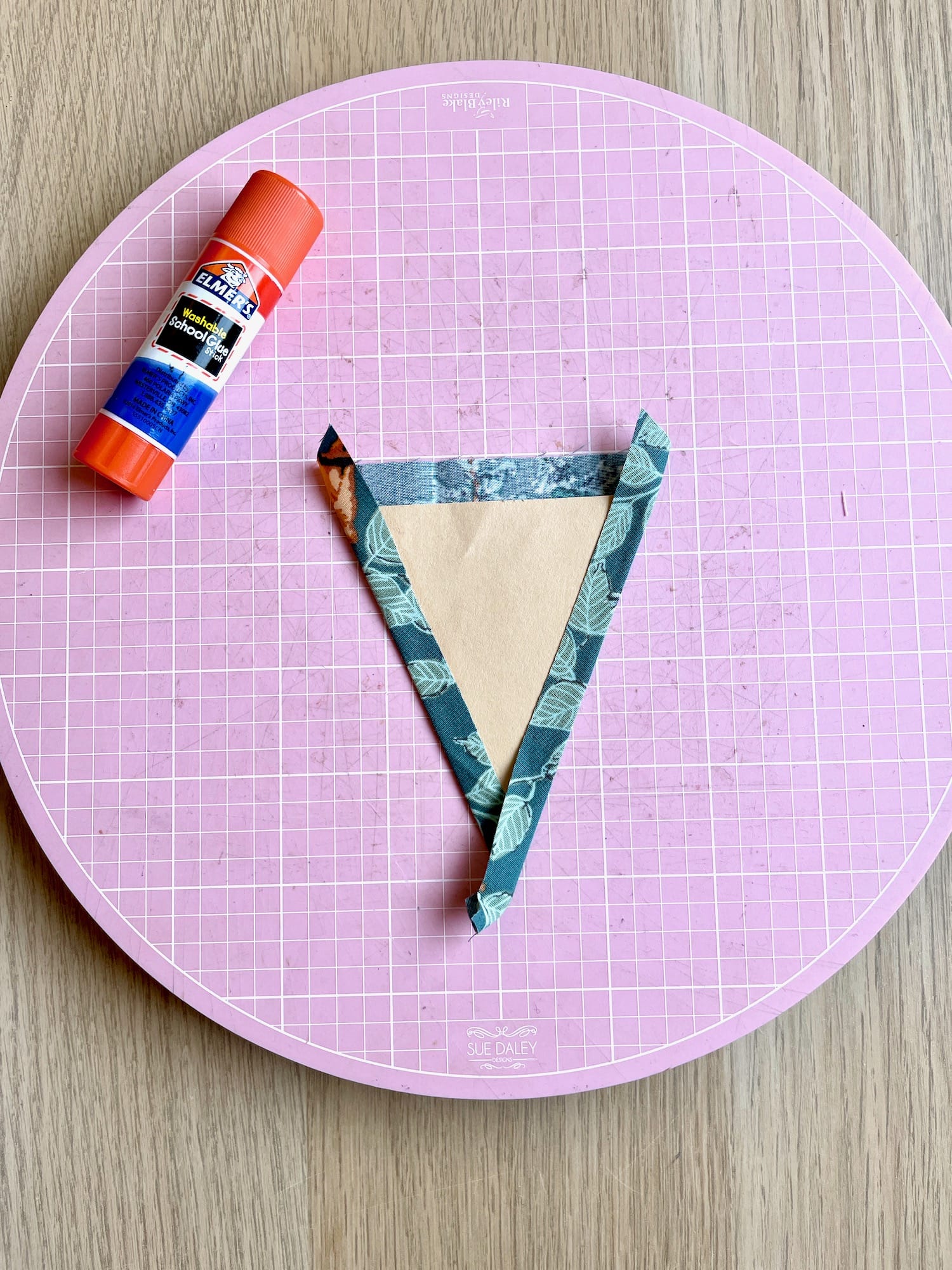 Since the triangles create the edges of the panel, baste the short edge LAST so that it's easier to open up the seam allowance later on.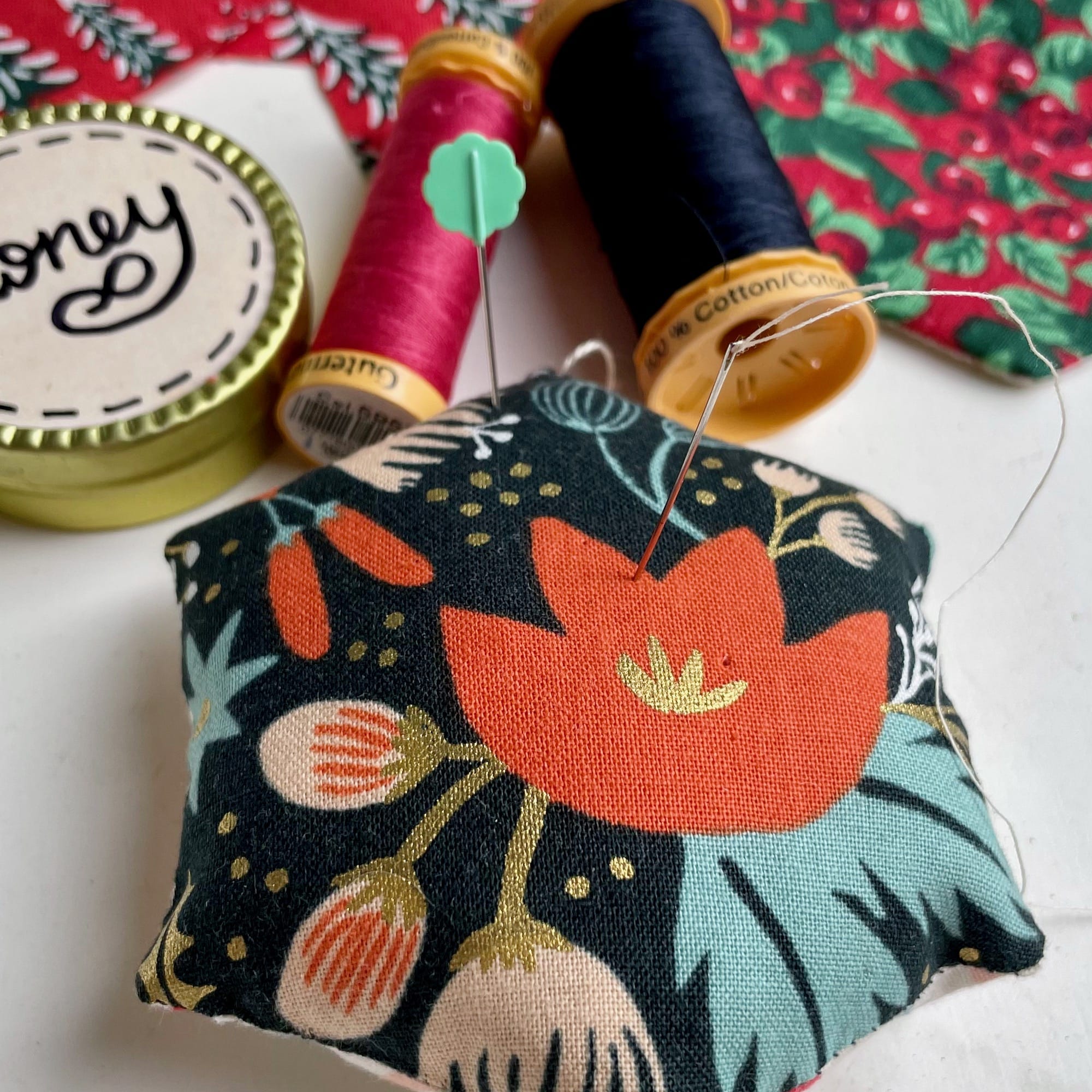 I love a good life hack, and a stitching hack is even better! I even wrote a post with my top 5 favorite EPP hacks here, and I'm highlighting one here today.
Do you hate threading and rethreading your needle as you stitch? Me too… So create a slip knot on the end! I made a cute little video on how to do it two different ways that you can watch here. Less threading your needle and more stitching? That's my kind of hack!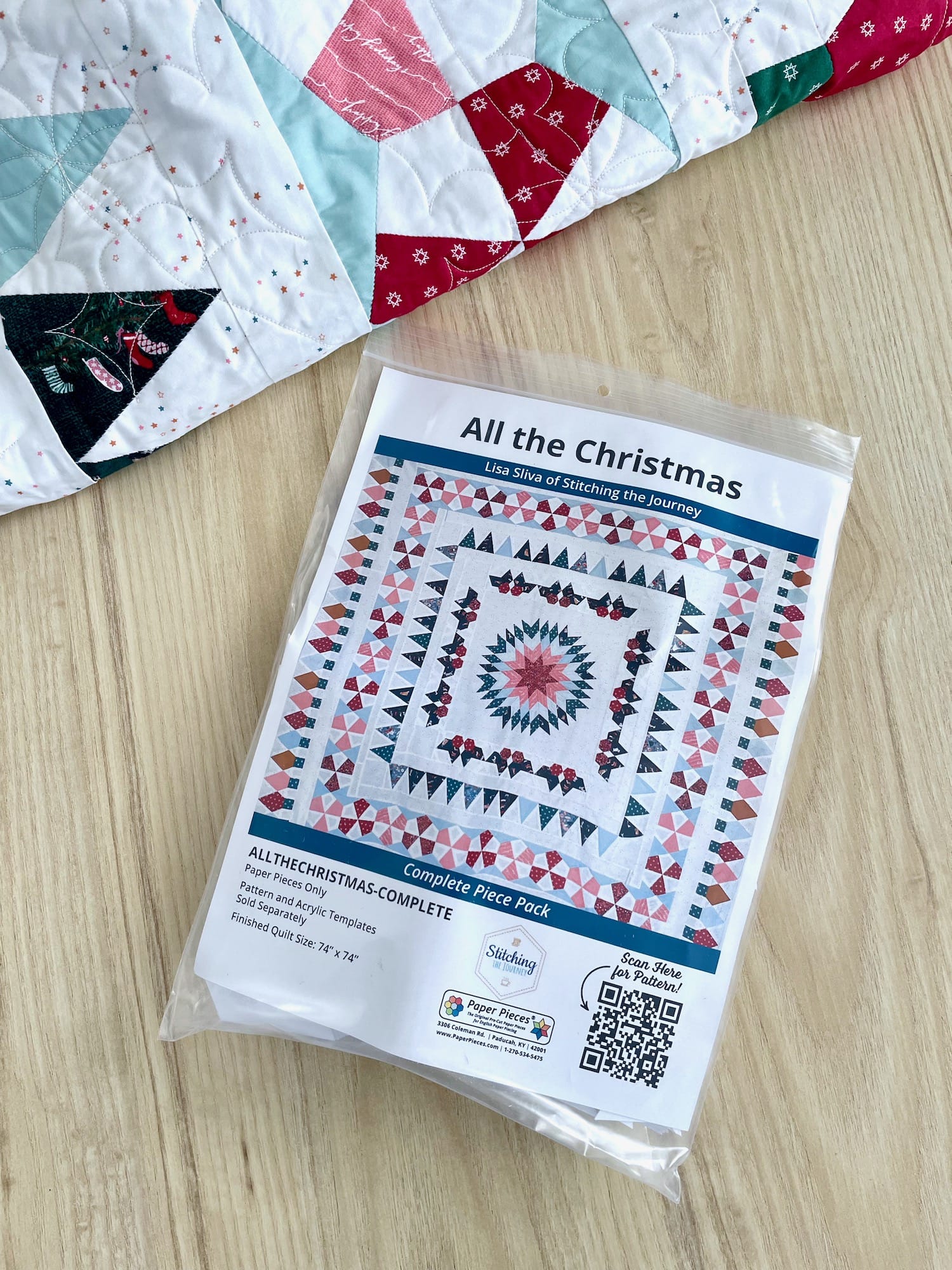 Have you grabbed an EPP kit for the quilt along yet?
I just restocked EPP kits in the shop for those of you who don't want to cut 1000+ papers to make your quilt! You can now shop them in my legacy shop or in my new Etsy storefront if that's where you prefer to shop. Click either link below to grab yours!
That's it for now! I'll be back soon with updates for the next round, but in the meantime don't forget to share your progress on Instagram using the #allthechristmasQAL and tag me @stitchingthejourney so I can see. Happy stitching!