As we wind down the "In the Garden" mini quilt series, it feels proper that we should end with a little parade to celebrate! And, while I don't actually grow strawberries in my garden, they still feel like an appropriate addition to this little series. Besides, who doesn't love strawberry season?
Ah, strawberry season. For me, this signals summer afternoons, backyard barbecues, and American Independence Day on the 4th of July. Essentially, strawberries make me think of summer. So, imagine my surprise when I realized that strawberry season happens to be during Malawi's winter.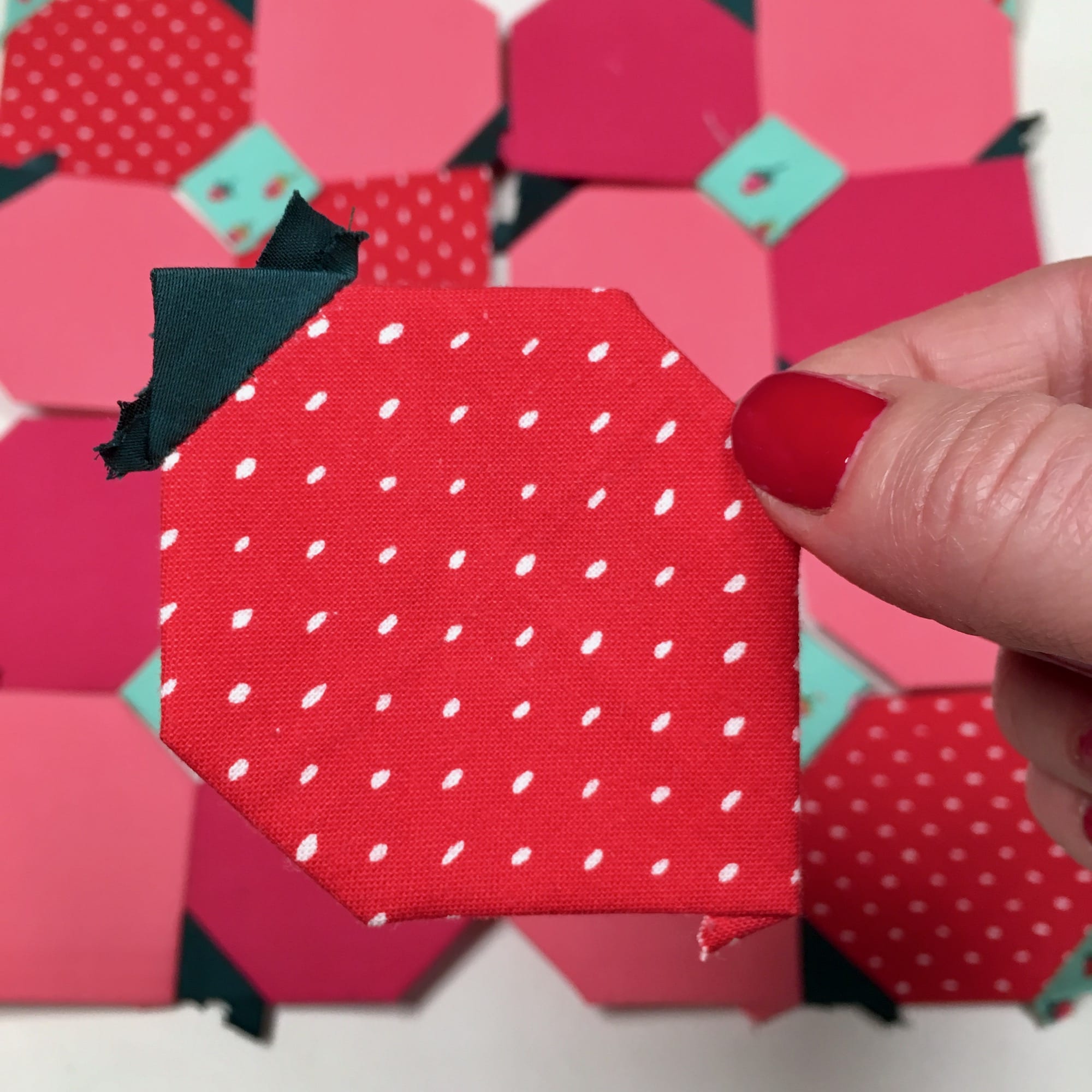 Strawberry Season in Malawi
Interestingly, Malawi's winter arrives shortly after the rainy season. As such, it feels entirely fortuitous that the primary shape used to create these little strawberries is a teardrop (aka a raindrop). Apparently, a good watering combined with strong Malawian sunshine yields strawberries aplenty. But, acquiring these plentiful strawberries is a slightly different affair than in the first world. 
Part of Malawian lifestyle entails "shopping" just about anywhere. It is perfectly common for vendors to walk up to your car as you wait at a traffic light (or "robot," as they call it here) and display their goods. It can be anything from a pair of sunglasses to Nike sneakers to windshield wipers to food. 
These vendors can also be seen walking around town, set up on street corners, or on board a minibus. So, when it comes to purchasing seasonal fruit, the ripest varieties are often found in the care of one of these vendors rather than in the stores or shops. In fact, during strawberry season, you'll often find vendors proudly parading their strawberries all around town.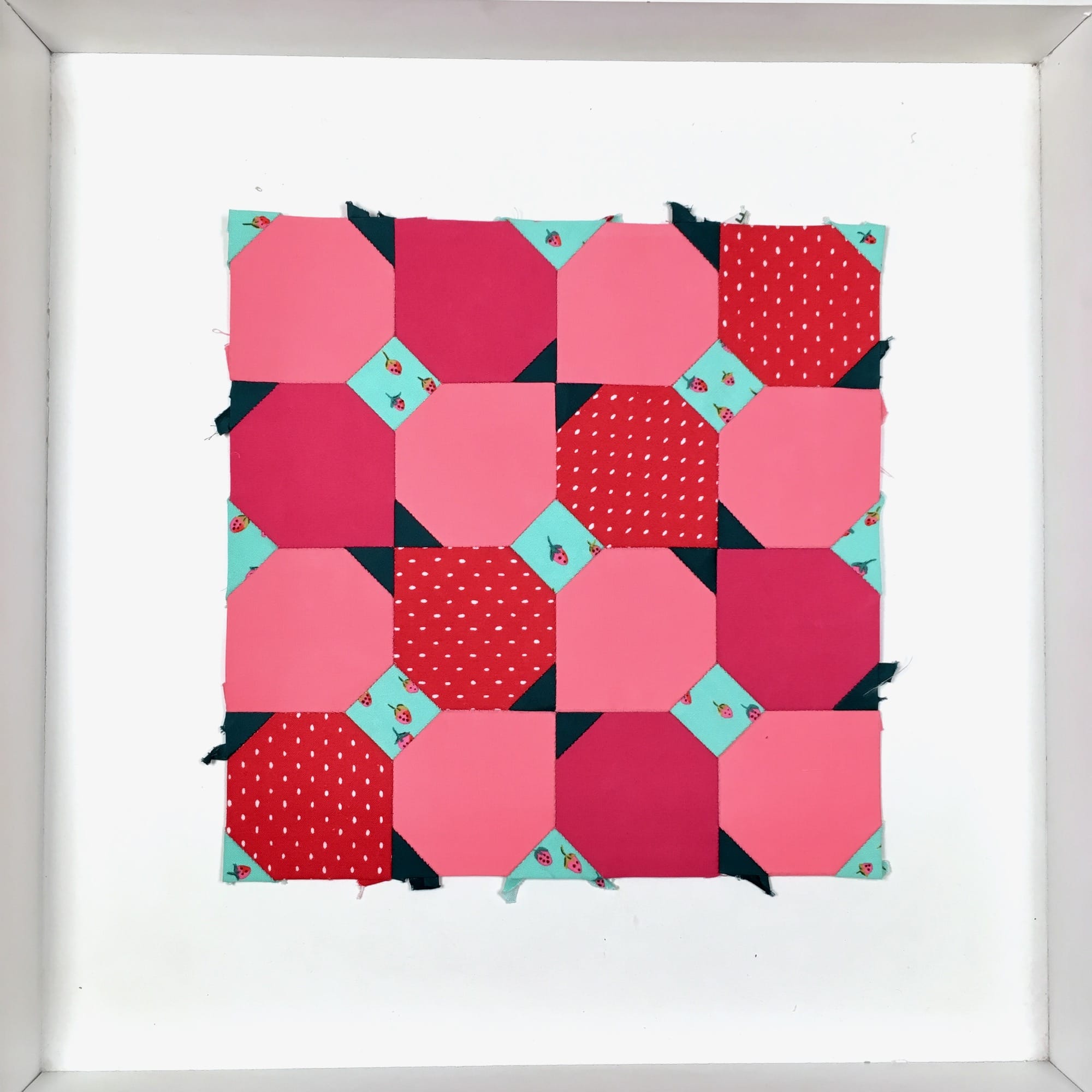 The "Strawberry Parade" Pattern
And, not only are these little strawberry shapes adorable, but all lined up and tumbling about in little rows, as if on parade, they bring me so much joy—just like a ripe strawberry in high season. 
What's more, it struck me after stitching the mini quilt for the cover, that these little guys would make the cutest plump little beets, carrots, and parsnips for a root vegetable parade, as well—just in time for autumn!
So whether you're feeling summery, or ready for a bit of autumn, this mini quilt pattern has you covered. I hope it brings you all the joys of strawberry season, whatever time of year it may be. 
Don't forget, you can use these handy pins for easy access from Pinterest!