Have you ever had a season in your life that reflected the actual season of the year on the calendar? Perhaps it was bright and cheerful like summer or fresh and new like spring. Or, perhaps it felt dull and gray like winter. Well, this year when winter arrived in Malawi, it brought all of its dreariness and chill along with it, and it seemed to settle into my bones.
I attempted to embrace the arrival of the season by focusing on all things cozy and warm, but eventually I found myself in a state as dull and gray as the moody sky outside my window. It was during this time when something happened to brighten my dreary mood. 
We started a garden a little less than a year ago, and slowly we have added to our little collection of flowers and plants. Some find their homes in the garden bed or yard, while others happily dwell in pots. Still others await transplantation into the ground as cuttings. 
Well, one such plant awaiting transplantation into the ground was the flowering kalanchoe we bought last year. Honestly, I had a rather vague recollection of what their flowers even looked like, since, without flowers, they just look like a bunch of prehistoric leaves. (They are a part of the succulent family, so perhaps you can imagine what I mean.) 
But, during this gloomy time of year, these prehistoric looking plants began to show signs of flower growth. And, then, on one particularly dull day, I walked outside to see they had burst open into a tiny spray of little flowers in every shade of yellow, orange, and coral.  
In the days that followed, I couldn't get these tiny, glowing flowers out of my mind. And, while I had hit a rut in my other stitching projects, I just knew I needed to make a pattern out of these beautiful, glowing flowers. Thus, after a bit of creative play, "Kalanchoe Glow" was born. And, oh the joy it brought with it! I can only hope that as you stitch, you find a bit of the solace and joy I found in stitching these cheerful little flowers.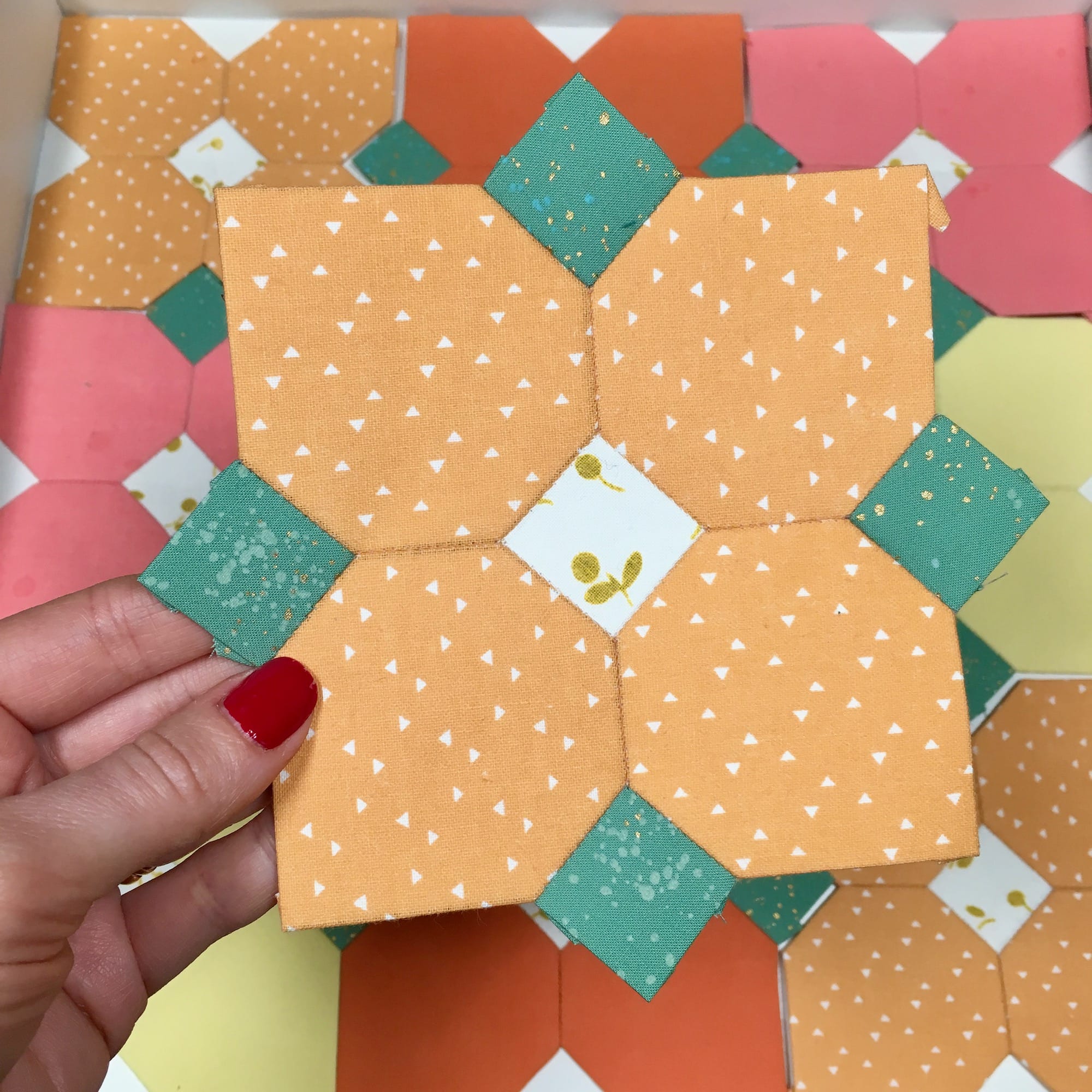 The "Kalanchoe Glow" Pattern
The pattern includes instructions for both a mug rug/mini quilt size using 4 flowers and a wall hanging size using a 9 flower layout. Whichever layout you choose, they each come together rather quickly, making them perfect for those last few summer excursions or for kick starting your sewjo with a fast finish.
Shop all of the "In the Garden" mini quilts here!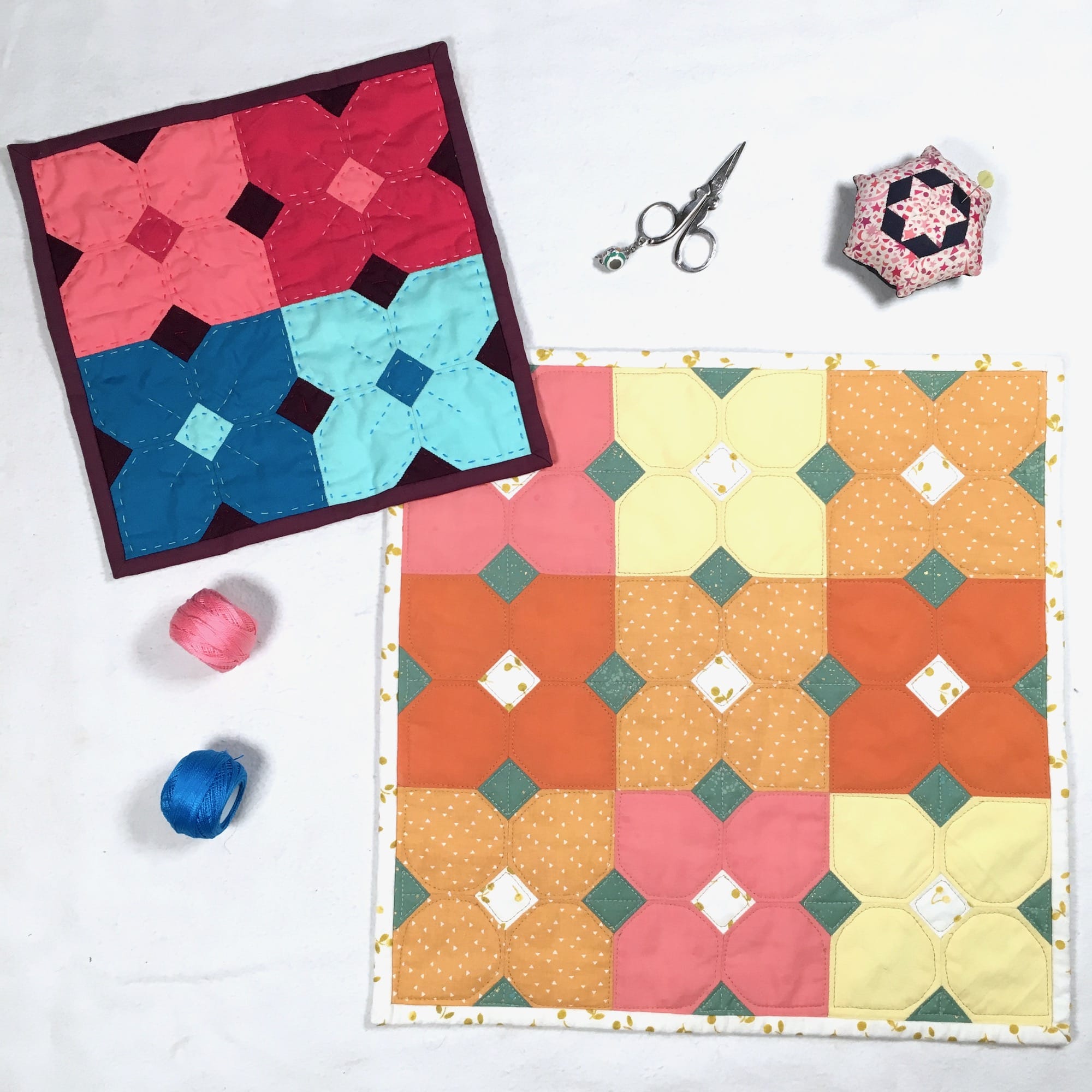 Don't forget, you can use these handy pins for easy access from Pinterest!