I love teaching. So, as I continue to define and cultivate what this website has to offer to my fellow stitchers, it seems only fitting to include some teaching elements within it. You will notice the addition of a "Tutorials" tab in the top menu bar. I plan to continue adding to it in the days to come. But for now, I would like to introduce my very first tutorial series called the EPP Primer.
The EPP Primer is a handy "one-stop-shop" for beginning your EPP journey. It contains 3 simple steps designed to equip even the most novice stitcher with the basic skills to begin EPP. I decided to call it the "EPP Primer" because it is an introductory series. Much like learning numbers before you can add, or letters before you can read, Google defines a "primer" as "an elementary textbook that serves as an introduction to a subject of study".
I consider myself a continual student of this wonderful craft, so much of the contents are nothing novel or revolutionary. However, I remember being the novice stitcher seeking for something simple and straightforward so I could just begin. At the time, I found myself piecing together little bits of blog posts here and there until I found my own rhythm. This EPP Primer is intended for just those seekers. 
Since I began my stitching journey, I have continued to learn from others along the way. It would be remiss to not express my gratitude for the generous contributions of those who have gone before me. This EPP Primer is not intended to supersede an already great body of knowledge, but merely to contribute to it from my own personal perspective. I have learned so much from both experienced and novice stitchers alike. I hope that this can be just another piece in someone's patchwork of skills. 
So what's inside the EPP Primer?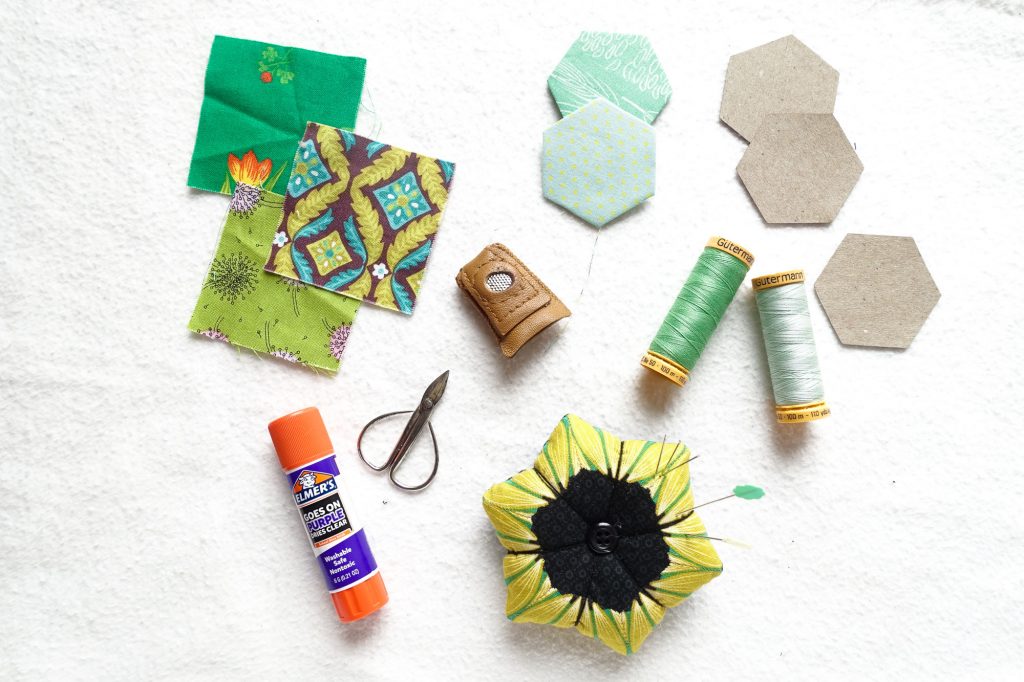 I'm so glad you asked! It is divided into three sections: Starter Supplies, Basting, and Stitching. When I considered the bare minimum necessary to begin EPP, it seemed to boil itself down to these three elements. The following summary briefly explains what you can expect to find in each section.
EPP Primer: Starter Supplies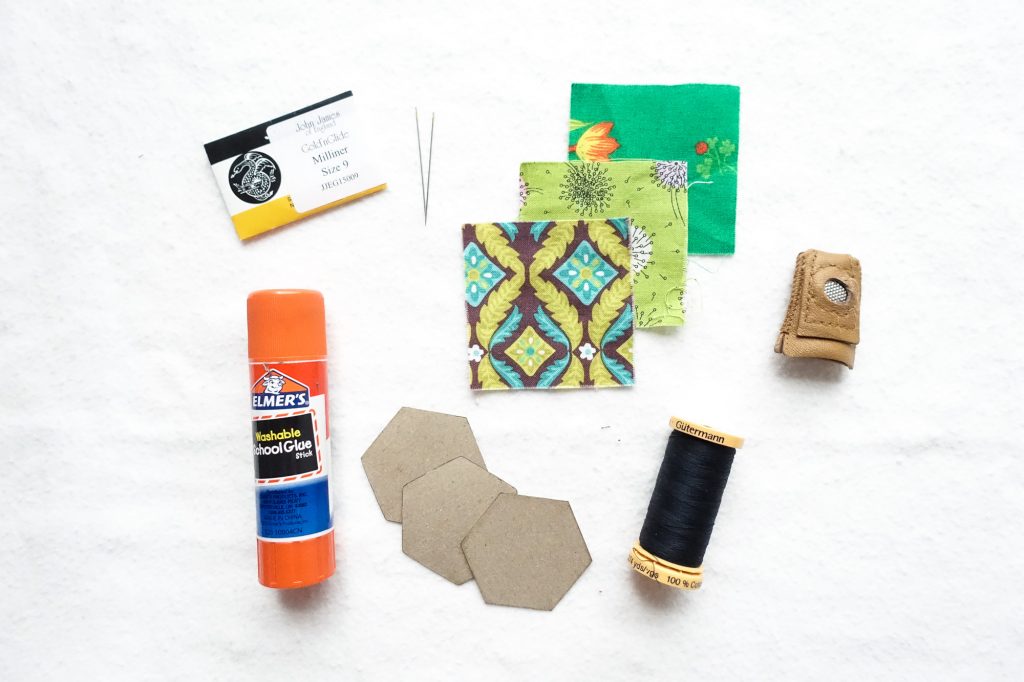 This section of the EPP Primer covers the basic tools needed to begin EPP. It features a condensed list of the essentials for EPP, including my favorite versions of each tool within its description. I have also included a smattering of "Pro Tips" and "FAQs" among the descriptions to help anticipate some of the snags I came upon as a novice.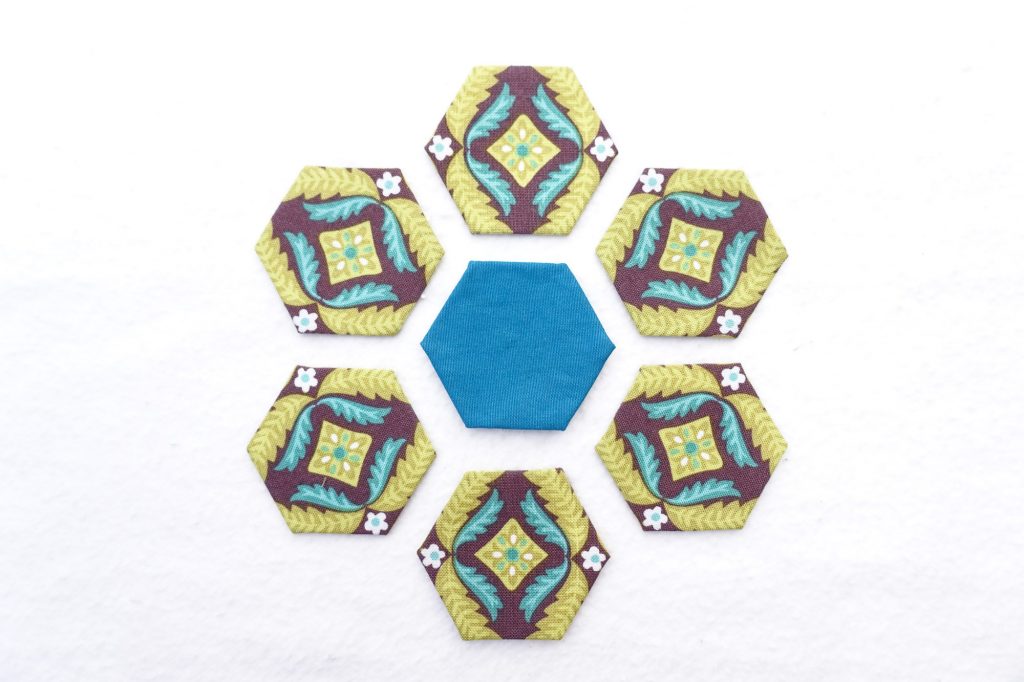 The next section of the EPP Primer demonstrates the first element of beginning to English paper piece: basting. Though I am admittedly a glue baster, I demonstrate how to both thread baste as well as glue baste. I have endeavored to break down the steps of each in an easy-to-read fashion with lots of photos and simple steps.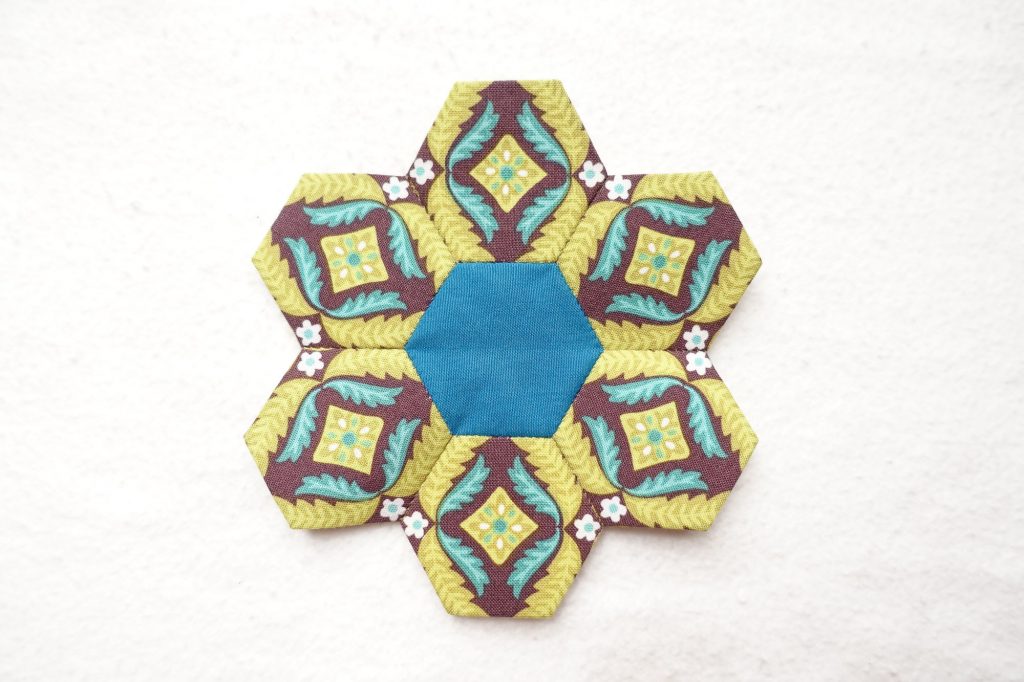 The final section of the EPP Primer (and probably my favorite) demonstrates the actual stitching component of EPP. I take you through stitching your first seam all the way to completing a traditional hexie flower block. Again, it contains easy-to-read steps with lots of photos along the way so you can begin your EPP journey right now!
Where can I find the EPP Primer?
You can find it under the new "Tutorials" tab at the top of this page or just click here for the direct link! I have included a handy image at the bottom of this page if you'd like to pin it, as well. 
Share it with your friends!
I hope that both novice and experienced stitchers alike will glean some valuable insight into this wonderful craft. If you are a novice stitcher yourself, would you let me know what you think? I'd love to hear your feedback. If you are an experienced stitcher and you know a novice stitcher or someone who would like to learn EPP, would you consider sharing it with them?
For future reference, you can always find all of the sections of the EPP Primer here. Or you can use this handy pin for easy access from Pinterest.