The Inspiration
Last September as we prepared to move back to Malawi, I started listening to the Anne of Green Gables series on audiobook. The familiar stories served as a comforting respite as I juggled the seemingly endless details that moving to another continent with only four 50 pound bags to our name entails.
I continued listening to it through the next few months and finally finished it in early November. The entire time I listened, I contemplated how I might make a quilt that would illustrate the enjoyment I experienced while listening to them as I packed, traveled, settled, and stitched throughout those months.
In the last book, Rilla of Ingleside, an account of Anne's daughter, Rilla, who finds herself coming of age amidst the turmoil of World War I, Rilla becomes the leader of her local chapter of the Junior Red Cross. Through her efforts, they gather supplies, stitch quilts, and knit socks for soldiers fighting abroad. As I listened to this final book, the idea for this quilt came home to me.
The Design
I found a wartime Red Cross quilt pattern from 1917 that had been printed in an old magazine called Modern Priscilla. I'd seen the pattern before and loved it, being a nurse by training. As I studied it, it reminded me of Jodi Godfrey of Tales of Cloth (@talesofcloth on Instagram) and her Xanthe quilt she made for Ava and Neve (@ava_and_neve), and I knew I had the bones for a design.
I knew then that I wanted to make a Red Cross inspired EPP quilt that wasn't necessarily red, but that in its own scrappy loveliness might have graced the guest bed at Green Gables or Ingleside (homes Anne lived in over the course of the series). All I needed were papers and fabric! Or so I thought…
The Dilemma
Since I currently lived where mail still travels at WWI speeds, ordering pieces that might arrive in a month or two seemed to take the creative wind out of my sails. I thought about it for a bit, and then I recalled a free printable template from the lovely Mollie Johanson (@molliejohanson) for her "Plus EPP" mini quilt and it was perfect!
But, a survey of my stash quickly made me realize I'd never have enough tiny pastel florals for the whole quilt despite the delectable Liberty scrap pack I got from Duck-a-dilly Fabrics (@duckadillyfabrics) on a whim just before we left.
The Idea
So, I started thinking. I thought about the quilters of old and the thrifty, communal ways people used to pool what they had and share it with each other. And I had a humble idea. What if a little group of quilty folks near and far would scour their scrap bins and stitch a little cross or two and send it to be stitched into a memory quilt for our generation? A generation quickly becoming so digital that might quilts be one of the few concrete media we leave behind? The stitchers of old just kept stitching amidst great turmoil and thus brought beauty into the world through it. I wondered if that could that be our legacy too?
The Community
So on November 11, 2018, one hundred years after the ceasefire of WWI, I put out a shy request. I asked my Instagram followers if they would be willing to stitch a little EPP cross for me. I was timid and anxious to ask since I had no incentive to offer, but I wondered and hoped that maybe this community was made up of more than a few of Anne's "kindred spirits."
It turned out that it absolutely is! In the end, I received over 140 crosses from more than 30 such folks from four different continents! Not to mention the generous gifts of additional fabric and pieces by a few sweet souls. When I dubbed this quilt "KindRED CROSSes," I never imagined the privilege or delight of receiving so many heartfelt pieces from old and new friends around the world.
The More the Merrier
UPDATE: I have closed the window for receiving kindred crosses at this time. THANK YOU to everyone who has sent a cross! Here are a few of the original parameters that I requested when I first proposed the idea:
Palette: Primarily pastels with a splash of navy – preferably no reds or browns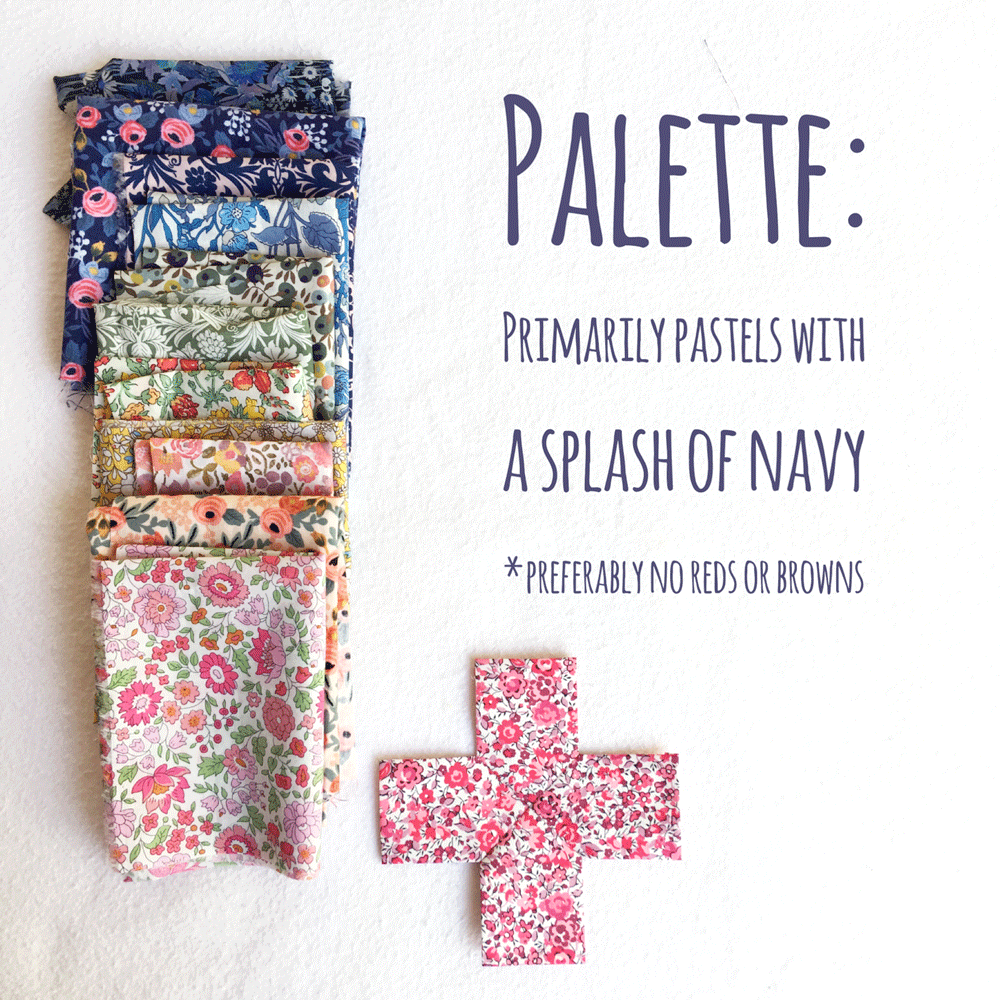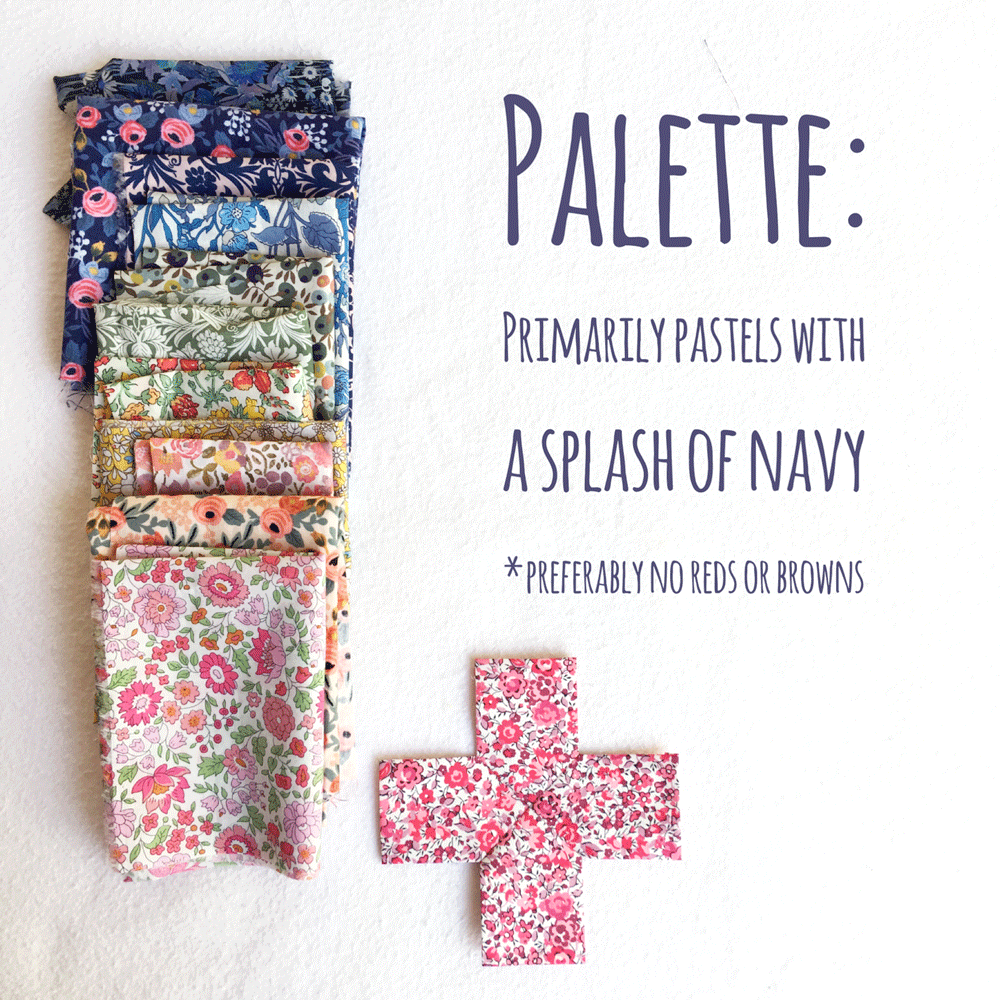 Prints: primarily tiny florals, but dots and gingham with a splash of solids are welcome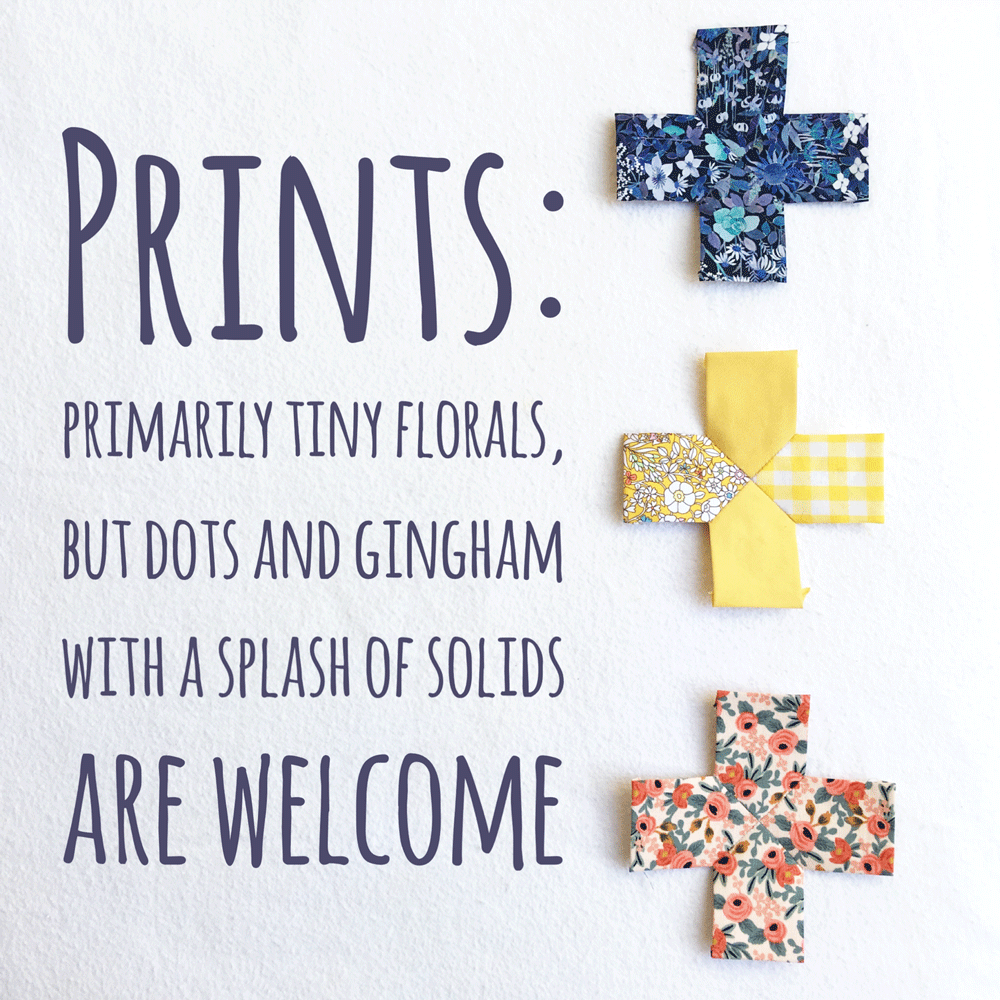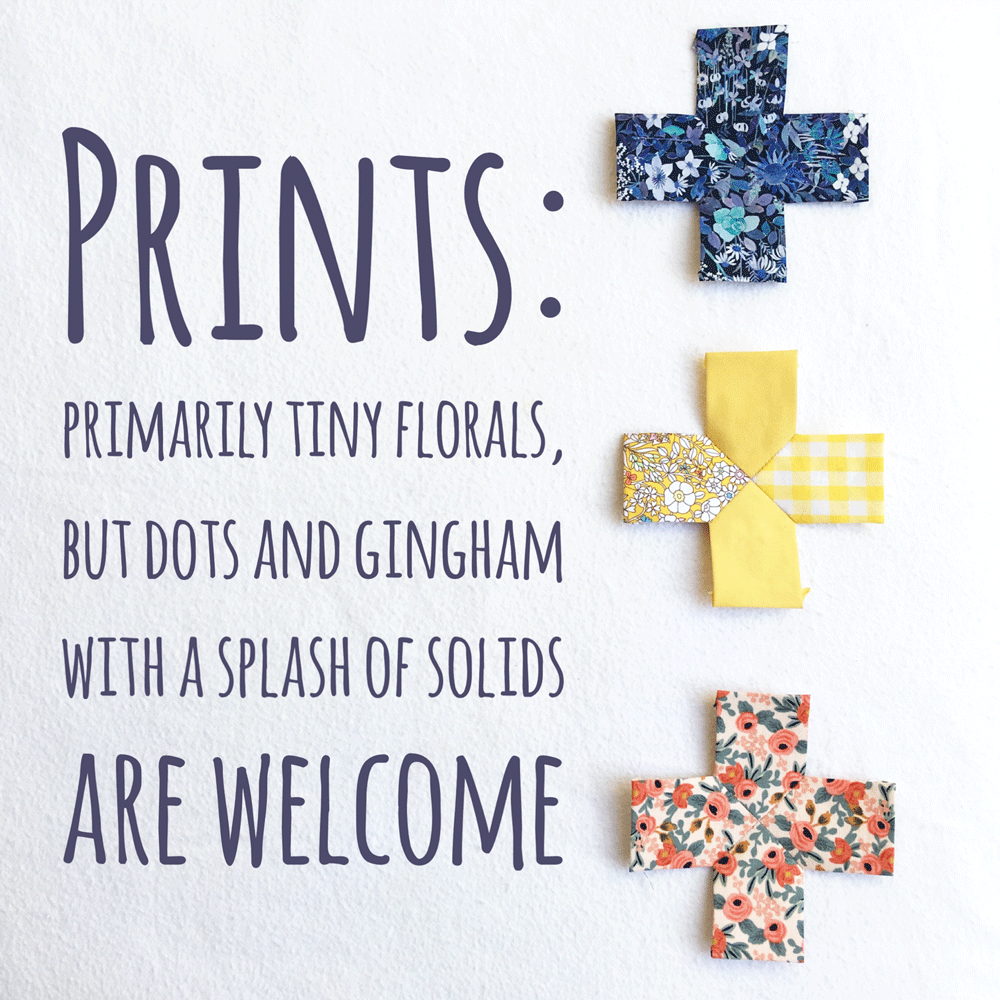 Fabric: any cotton suitable for quilting, but no knits please
Continuity: may be all one fabric or scrappy, but preferably scraps of all one color (all pinks, all greens, etc)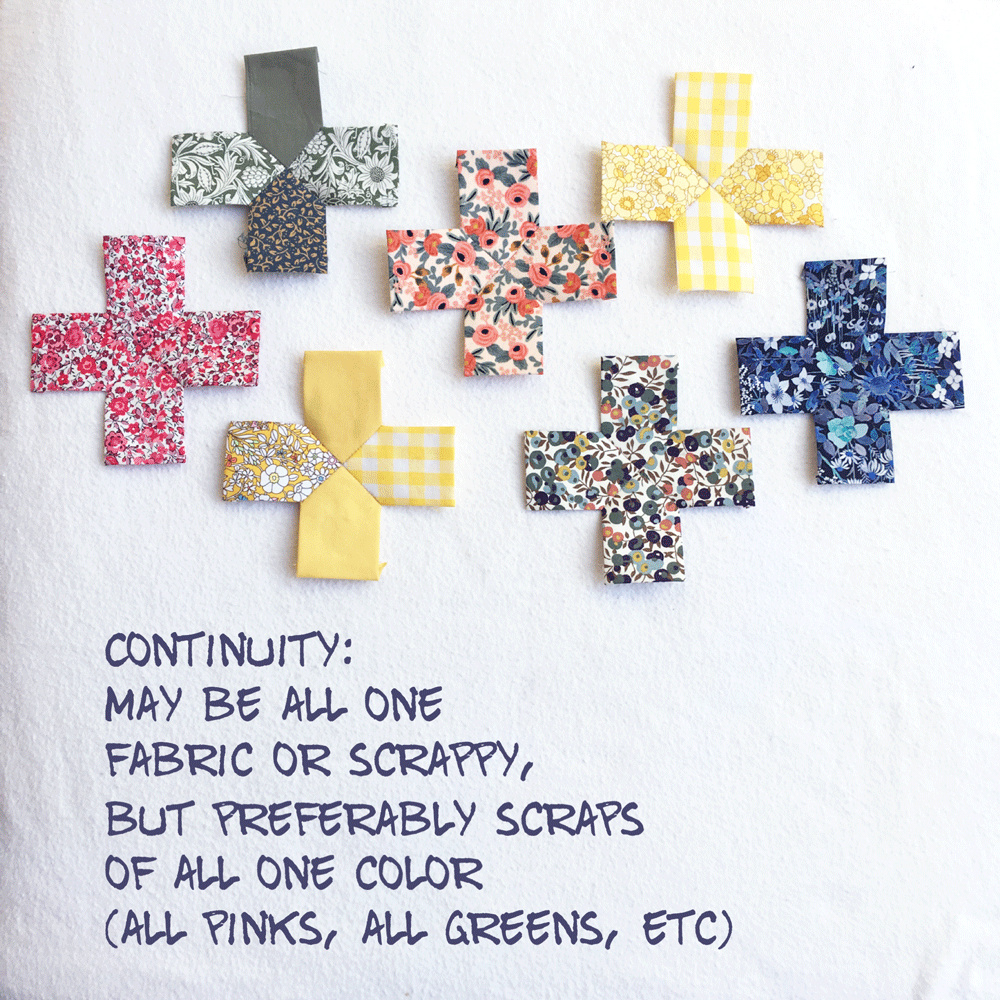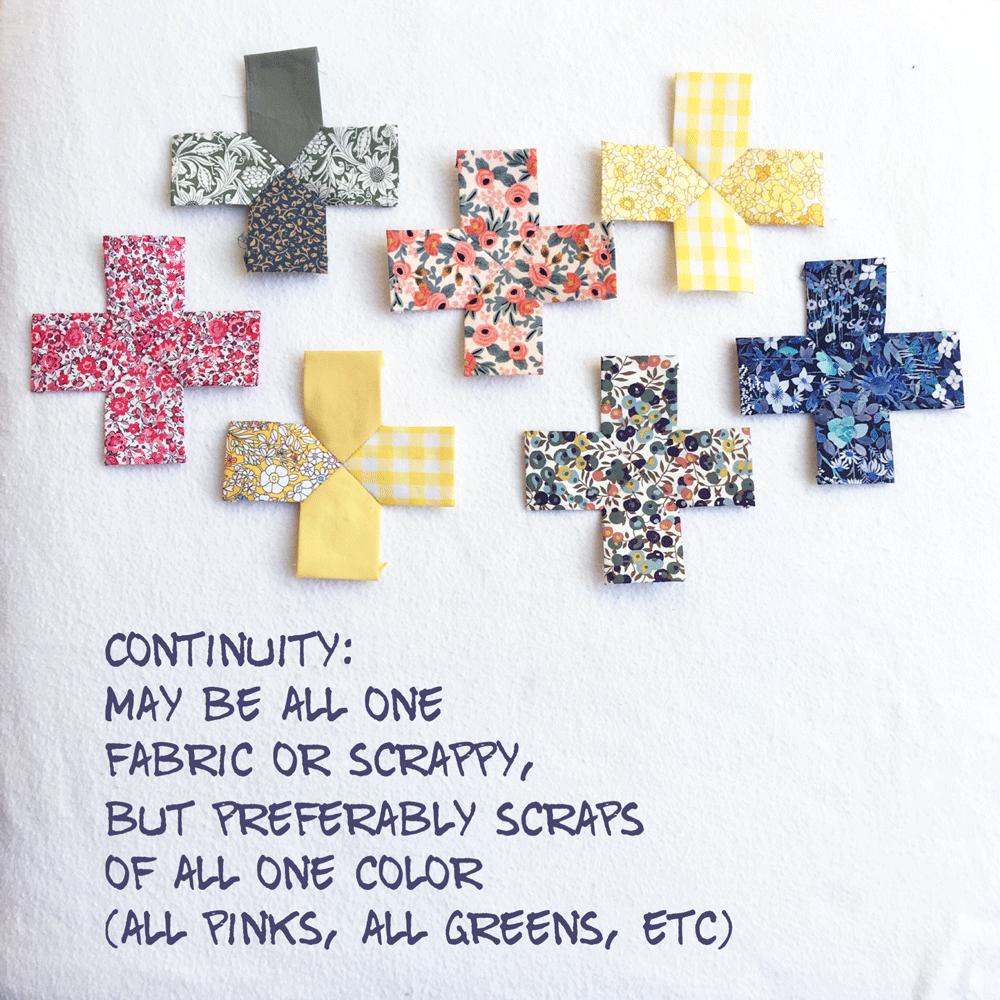 Pieces: Mollie Johanson's Plus EPP Template printed at 100% or 1.5" house pieces from Tales of Cloth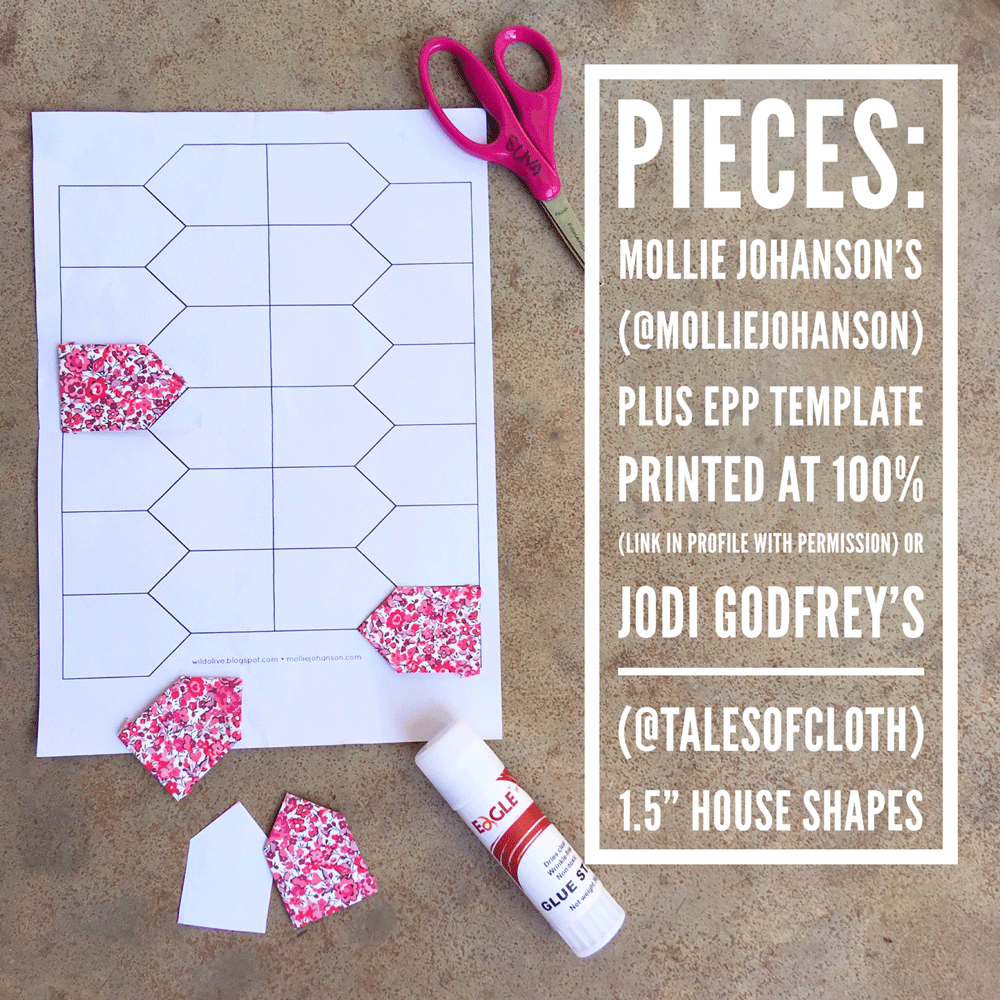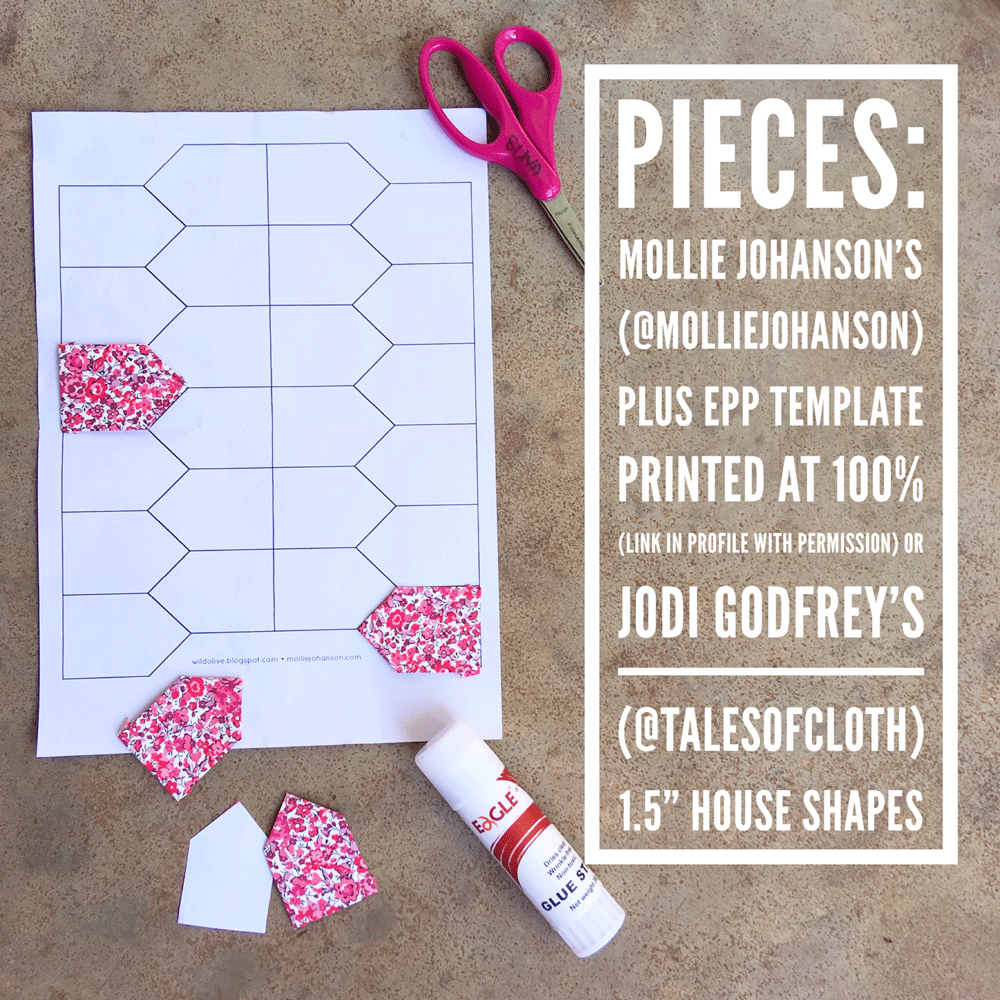 Basting: your preferred method 😉
Personalization: Could you sign or print your name and IG handle on a slip of paper to send along with your cross and make a special note if you are in the medical or military fields?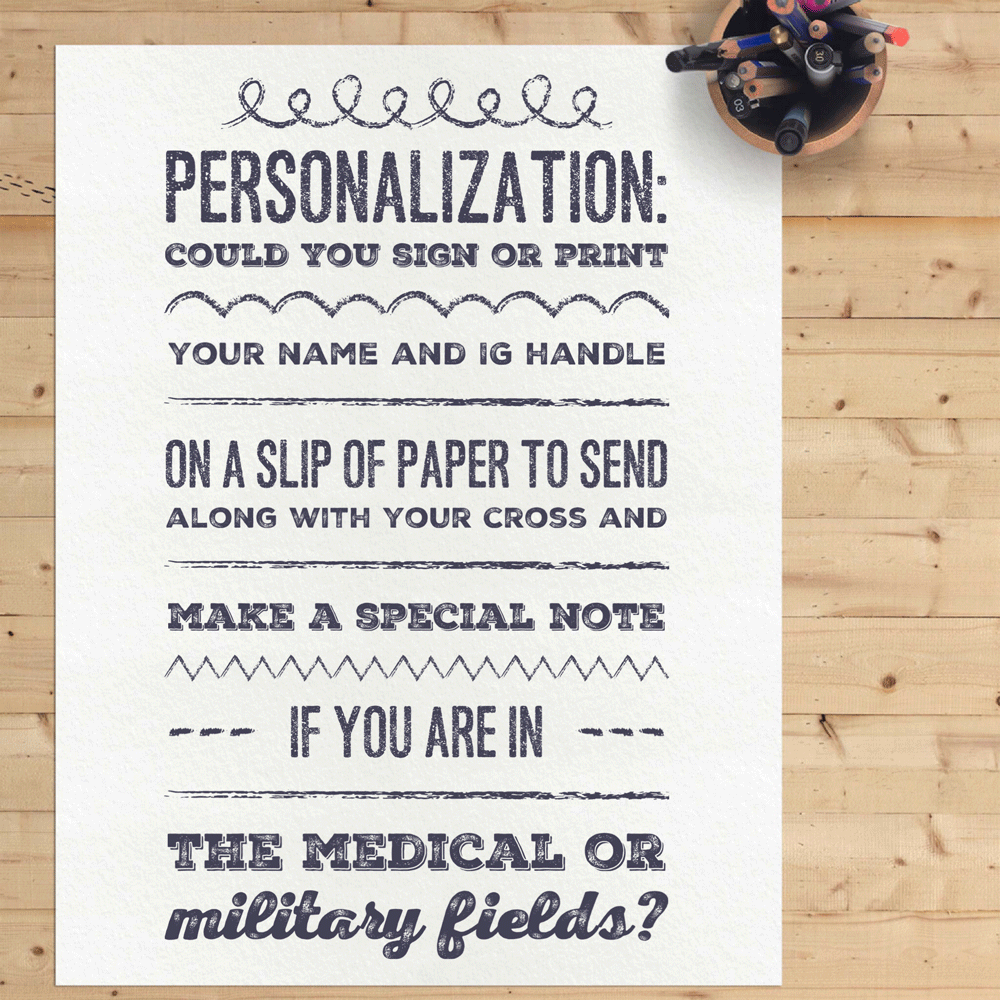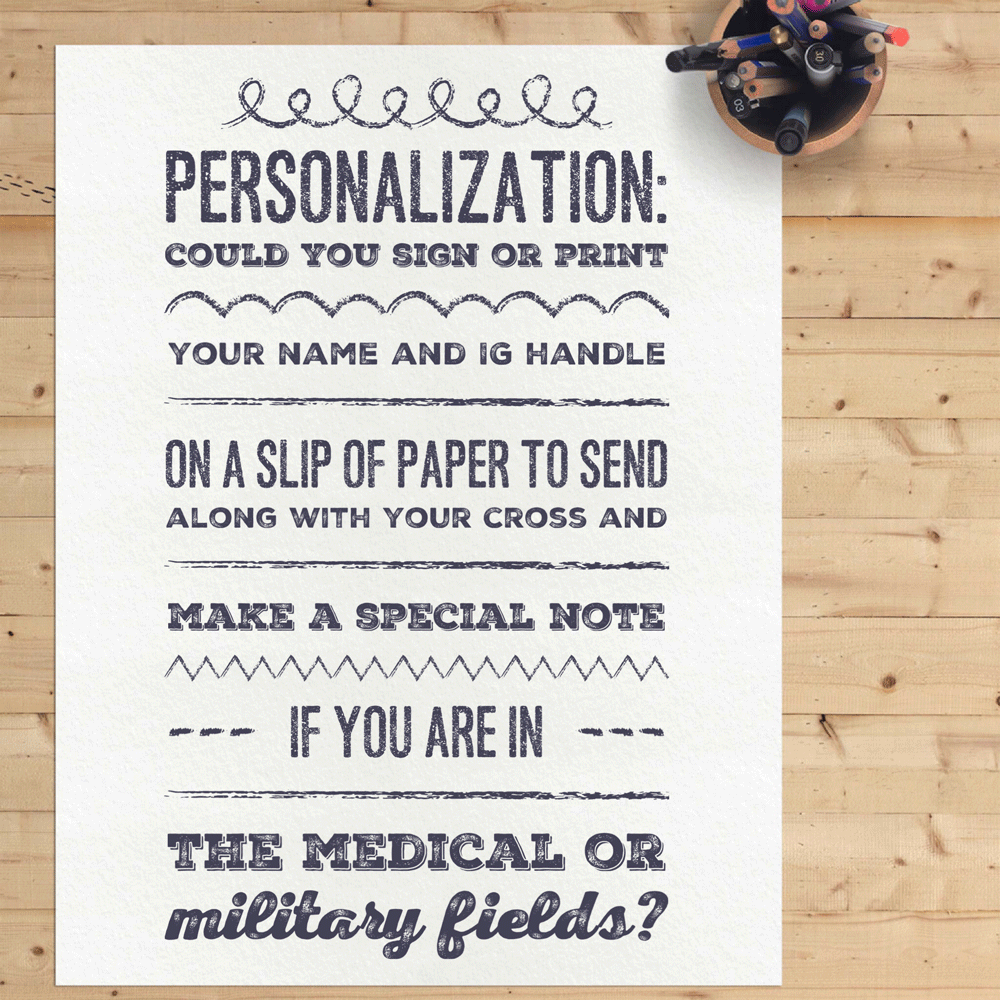 Thank You
It has been a humbling honor to receive each and every cross, and I am stitching away at the joining crosses in the hopes of being able to start stitching it together later this year. I will be putting each and every participant's name on the backing of the quilt to commemorate the beautiful community that this very special quilt represents. Thank you feels insufficient, but please know that it is with the deepest gratitude and appreciation that I am compiling this quilt. It is part of our legacy as stitchers, quilters, and people, and it is an privilege to be a part of it.