In Need of a Christmas Quilt
It was a rainy, humid Christmas night. Christmas in sub-tropical Africa doesn't exactly conjure "it's beginning to look a lot like Christmas" vibes. But, I had gotten used to "warm" Christmases over the years living in Malawi. Still, this Christmas felt particularly turbulent because it would be our last one in this beautiful, strange country we had called home for the better part of a decade.
Amidst the impending knowledge that after the first of the year we would need to start packing in earnest, I felt torn between longing for a "traditional" Christmas with a real evergreen tree, hot chocolate by a fire, and cozy slippers, and the wistful recognition that I might never experience a Malawian Christmas again.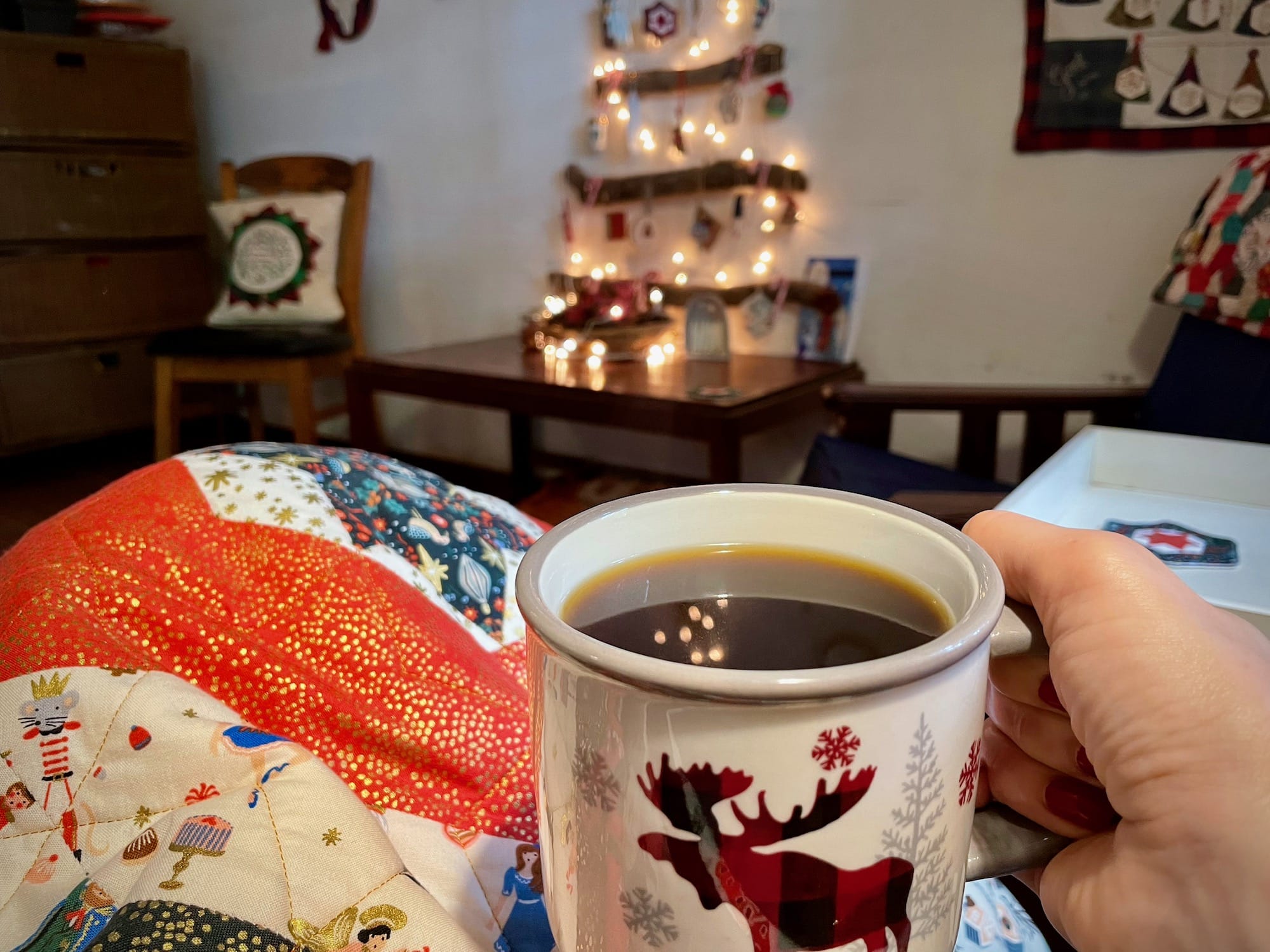 To compound things further, the grief over the loss of our sweet puppy, Little Bear, just a few months earlier, created the perfect storm of self-pity as I cleaned up the wrappings of our meager Christmas. My heart ached as I tossed the wrappers, comprised of mostly the sour gummy worms and black licorice bites we could afford to exchange before our transcontinental move scheduled for February, into the trash.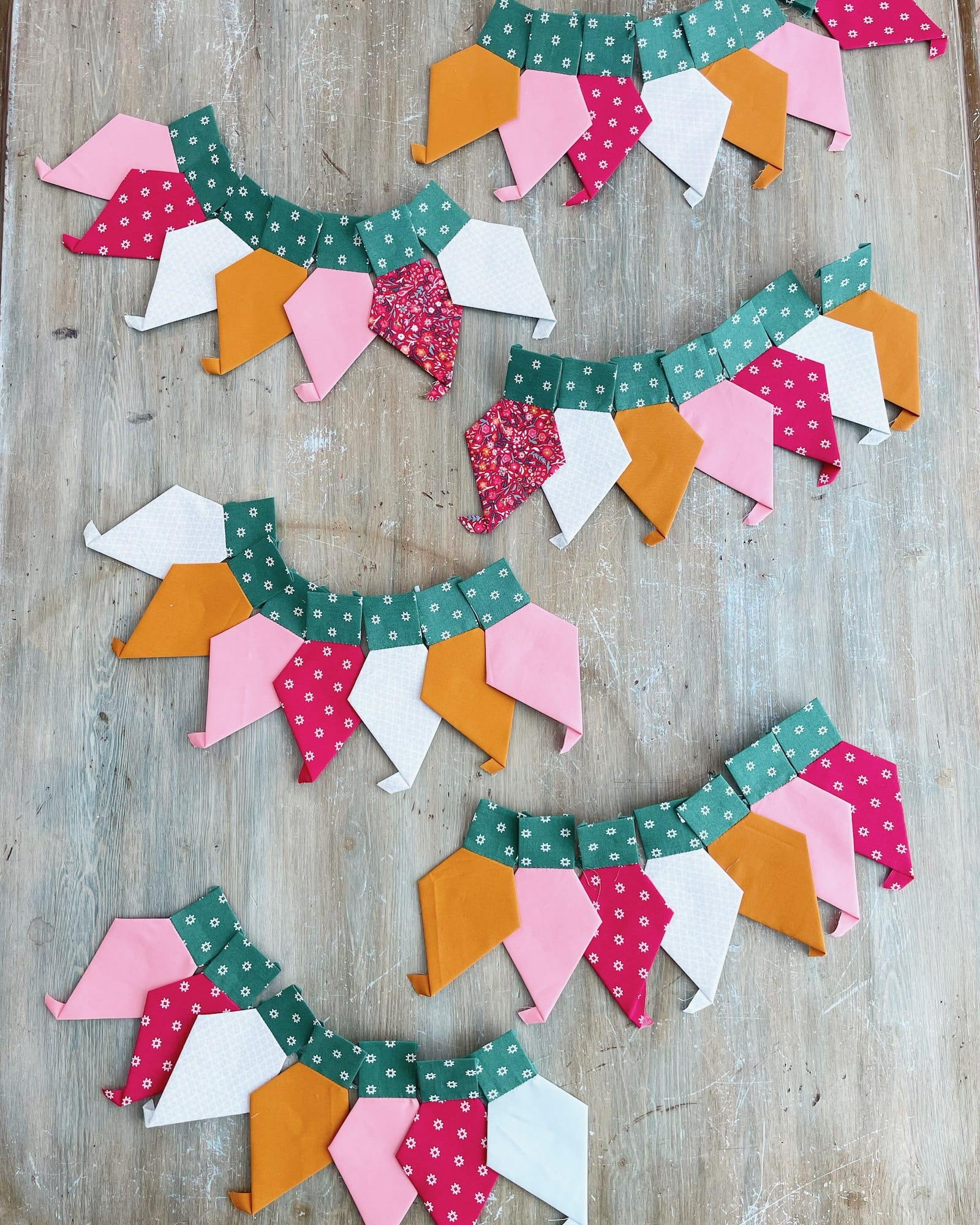 A Christmas Quilt is Born
As I wandered around our little duplex style flat, I walked through my sewing room. I remembered a fun little design I had imagined earlier in the year: a block that looked like an old fashioned Christmas light. Just for fun, I sat down at my computer and drew up a little schematic. Soon, I found myself tessellating the design into a row, and then a border. Old ideas mixed with new ones as I played around. And, all time, space, and self-pity faded away as I worked.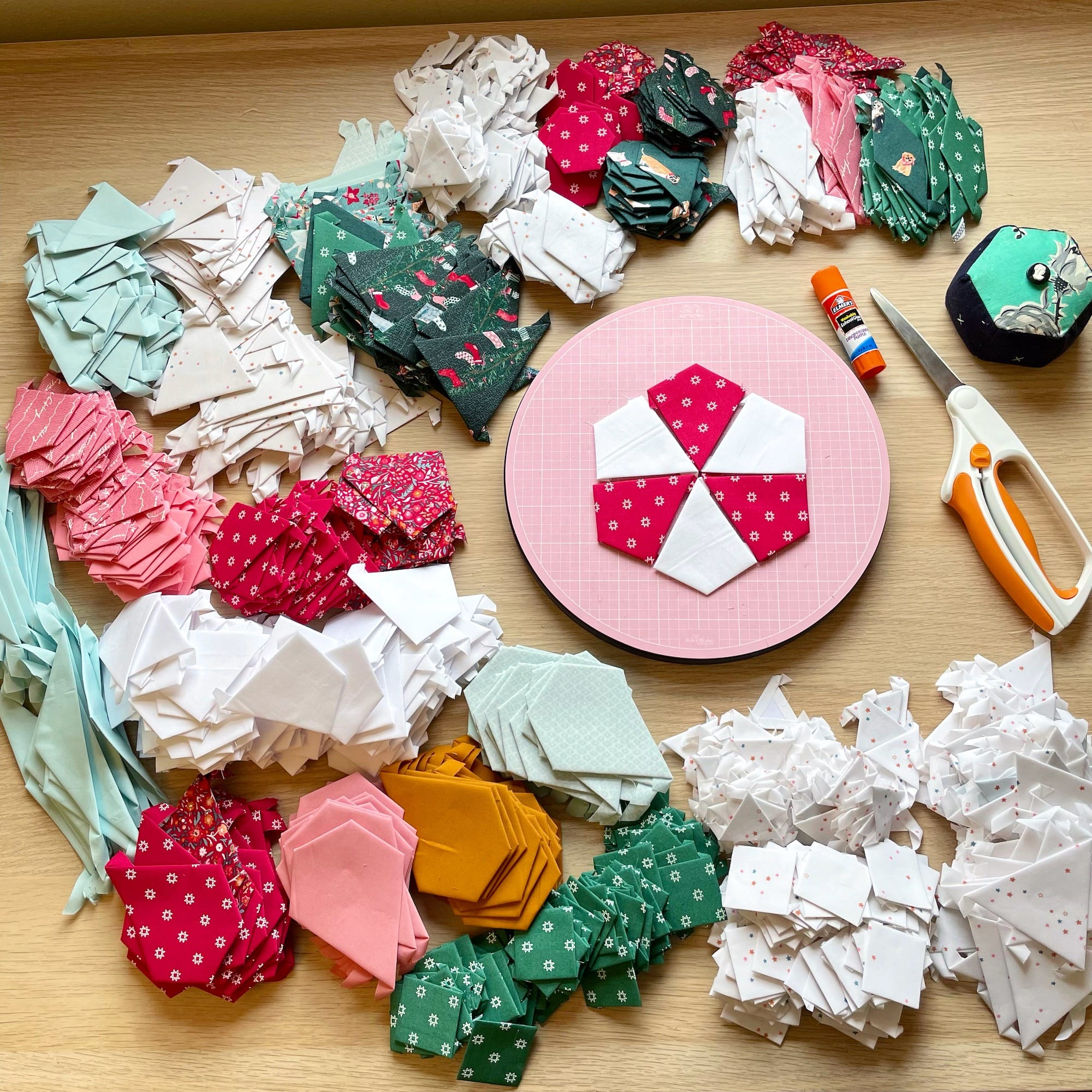 Fast forward a few months, and, in the turbulence of a post-transcontinental move, I longed for something to ground me after months of packing, unpacking, and readjusting to a familiar, but still foreign, land, formerly known as "home." My sewjo seemed to have boycotted the move back to America, and I just couldn't seem to find my stride with much of anything.
But, serendipitously—or rather, providentially—the opportunity to make this Christmas quilt presented itself, and I couldn't resist. My creativity soared. I cut, basted, and stitched my heart out. And, in a few short weeks, thanks to the help of my mom, I held a completed quilt top in my hands.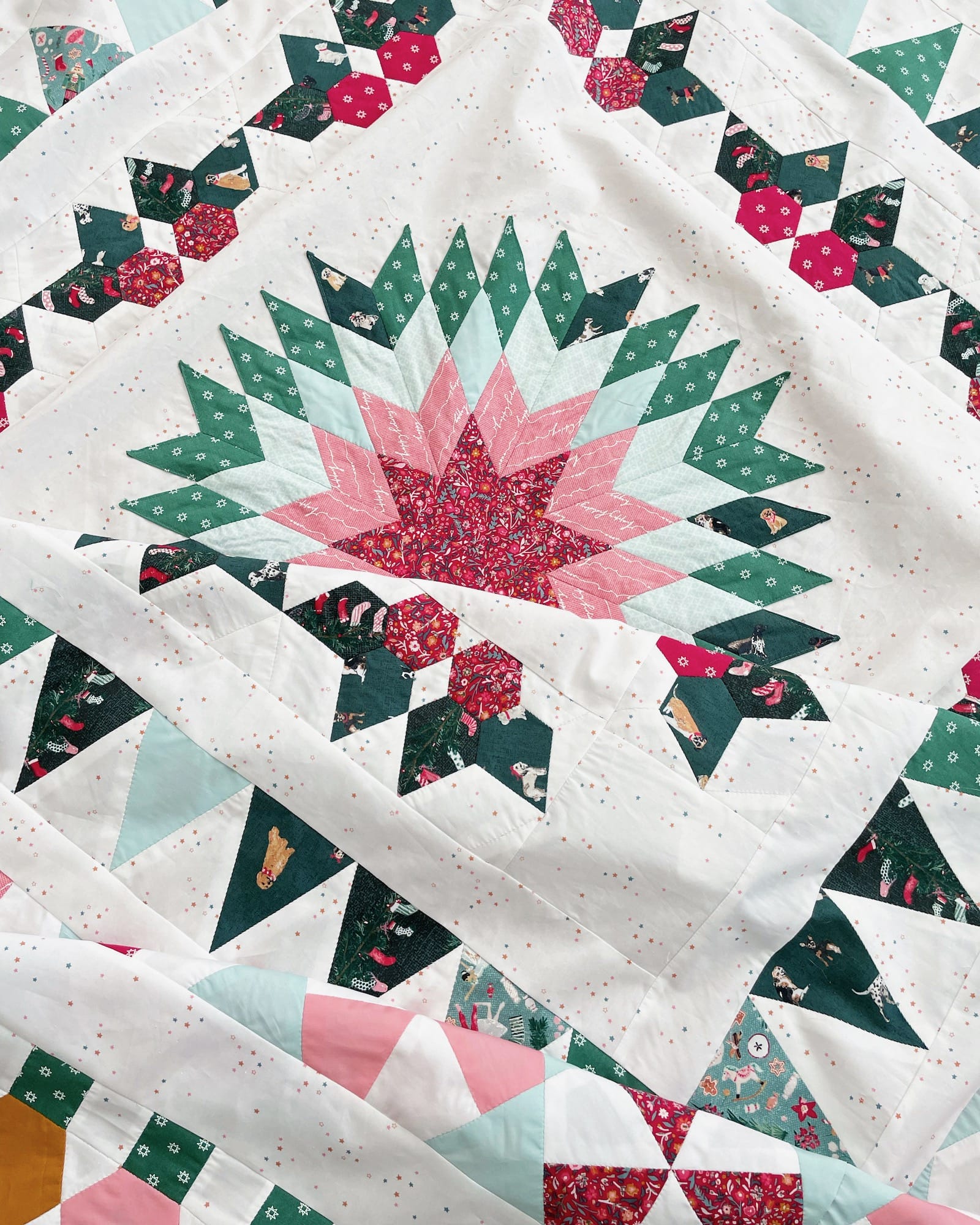 I don't know what will become of this quilt design, but I had a prayer in my heart for what I wanted to see come out of it: glory. Not glory in a modern sense; glory in the old Mosaic sense. Glory like the first rays of sunshine over the horizon on a chilly morning. Glory like the whisper of freshly fallen snow. And, glory like the warmth of slow stitches by a crackling fire. But, more than that, glory like sensing you're not alone or forgotten. Glory like a glimpse of God.
May it be so.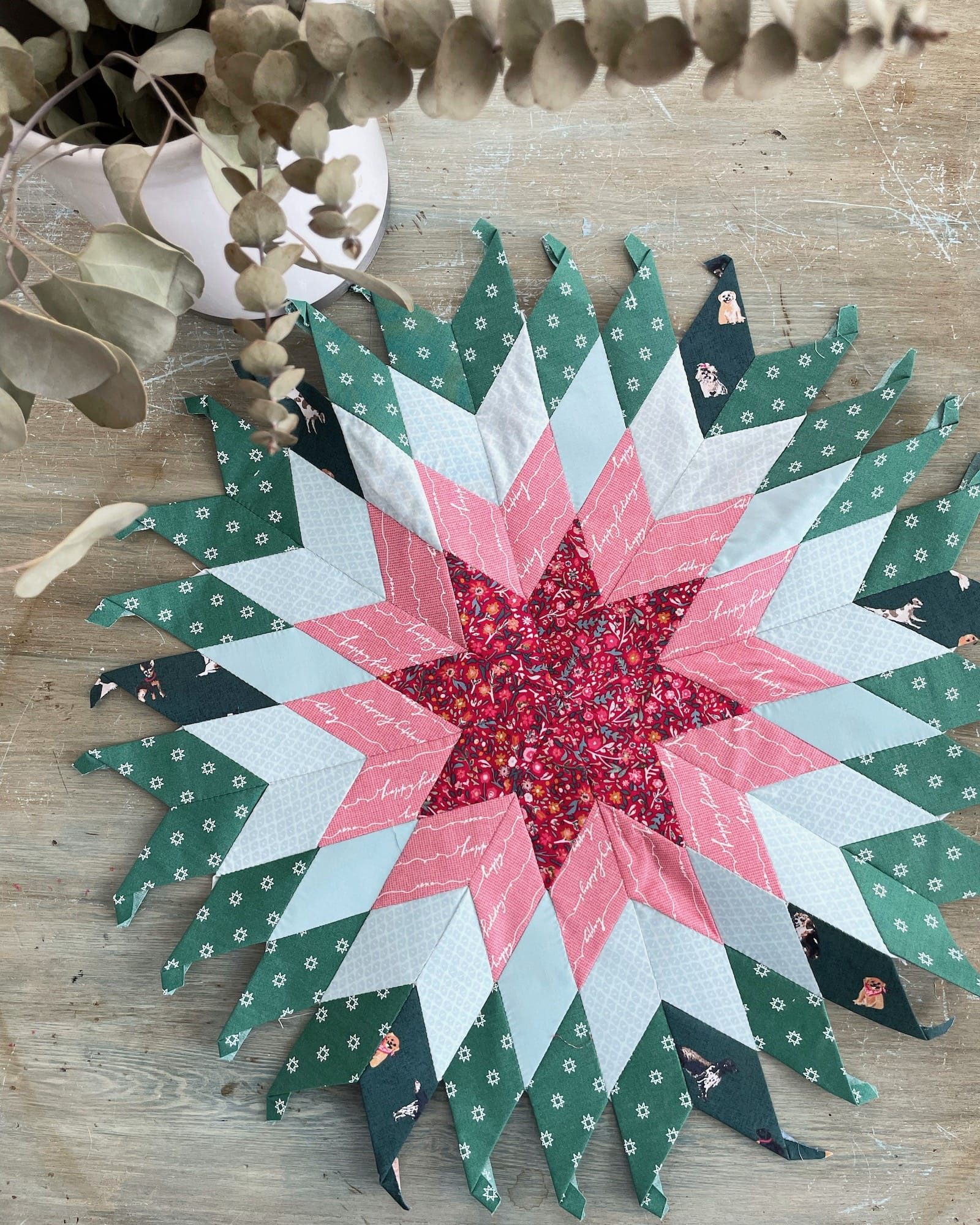 About All the Christmas Quilt
All the Christmas Quilt features a hybrid construction of English paper piecing (EPP) and machine piecing that results in medallion style sampler quilt. Beginning at the center, each round is comprised of panels of English paper pieced blocks, which are then machine sewn from the center outwards to create the quilt top.
From a traditional 8-point star-inspired center block to festive holly and cheerful twinkle lights, this quilt has "all the things." Stop after any round for a quick finish, or customize the final border dimensions to fit your bed. Without a final border the quilt is an oversized throw, measuring 74″ square, perfect for snuggling on a chilly winter night!
The pattern contains over 50 pages of clear instructions in a magazine-style layout complete with a clickable table of contents for easy navigation, and suitable for viewing on desktops, laptops, and tablets, as well as enjoying in print. And, as with all of my patterns, it features "Easy Cut" printable paper piece templates if you choose to cut your paper pieces at home. (Full paper piece kits and acrylic templates are sold separately here.)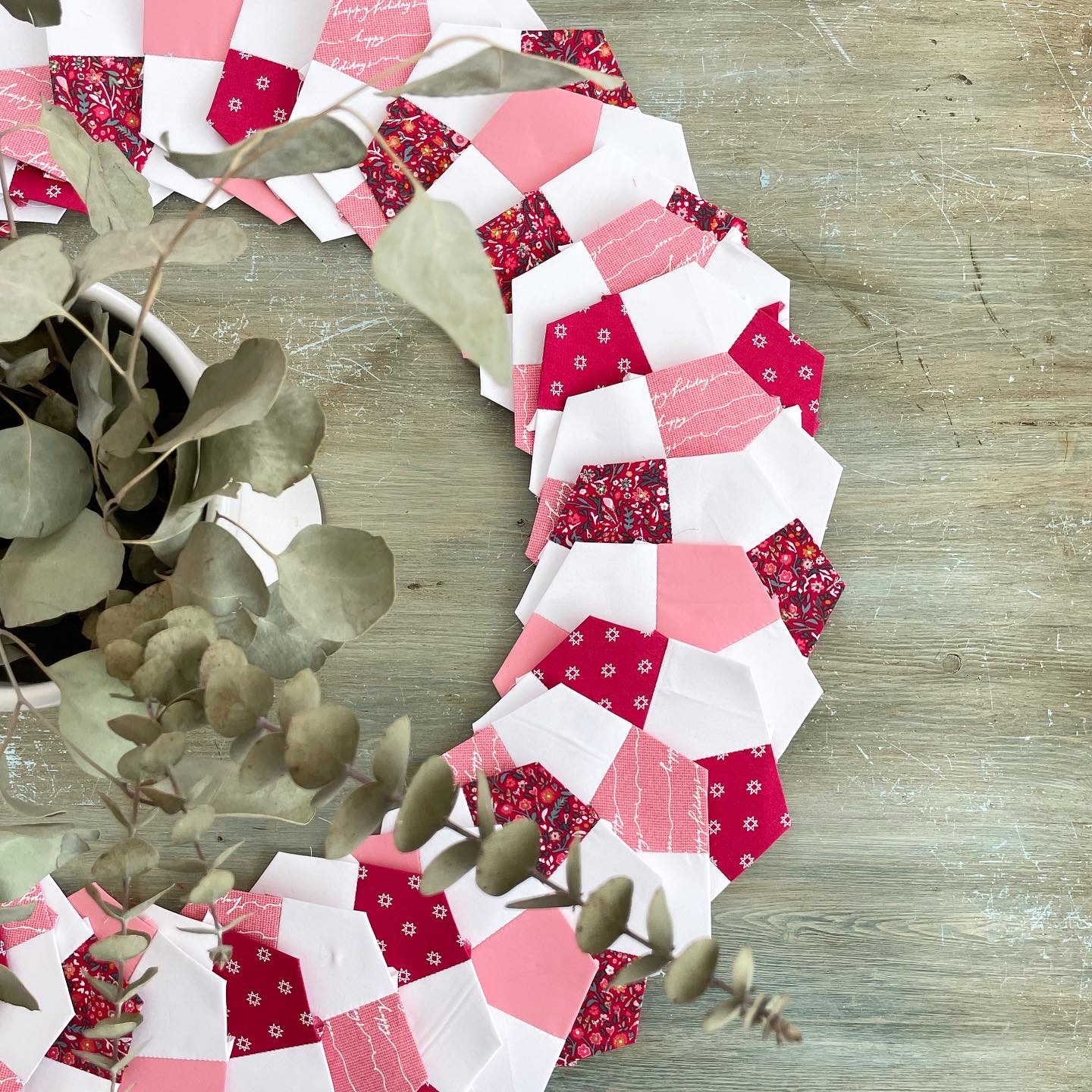 Where can you find the pattern?
Grab your copy of the All the Christmas Quilt pattern in the shop by clicking the button below!