It was a cold, rainy December night when a dripping, four-legged creature with soulful eyes scratched at our door. We didn't know it then, but Jane didn't just walk into our house that night, she walked into our hearts.
I was never what you might call a "dog person" before Jane. Growing up, we had a family dog, and my parents have rescued over half a dozen dogs over the years. I always appreciated them, but none of them every truly became "mine."
When Jane started spending time around our house, first on the covered porch outside, then sitting by my feet as I stitched, something about her just wiggled its way into my heart. Matt felt it, too. So, on that rainy December night, we both knew that Jane had chosen us.
Over the following months, she stayed with us nearly every night. Even though she technically belonged to the plot of apartments where we live, she seemed to have found her home.
She fit in with our daily lives perfectly. Never an early riser, she could nap like a champion. And, she had no problem lounging on the couch in the evening, provided there was a healthy dose of belly scratches before settling in.
So, when she got sick, we were quite accustomed to her sweet presence around the place. We couldn't imagine our daily lives without a cold-nosed nudge under the arm or the thump of a bushy wagging tail. But, then, after a month long struggle with an illness we never really determined, she wagged her tail for the last time.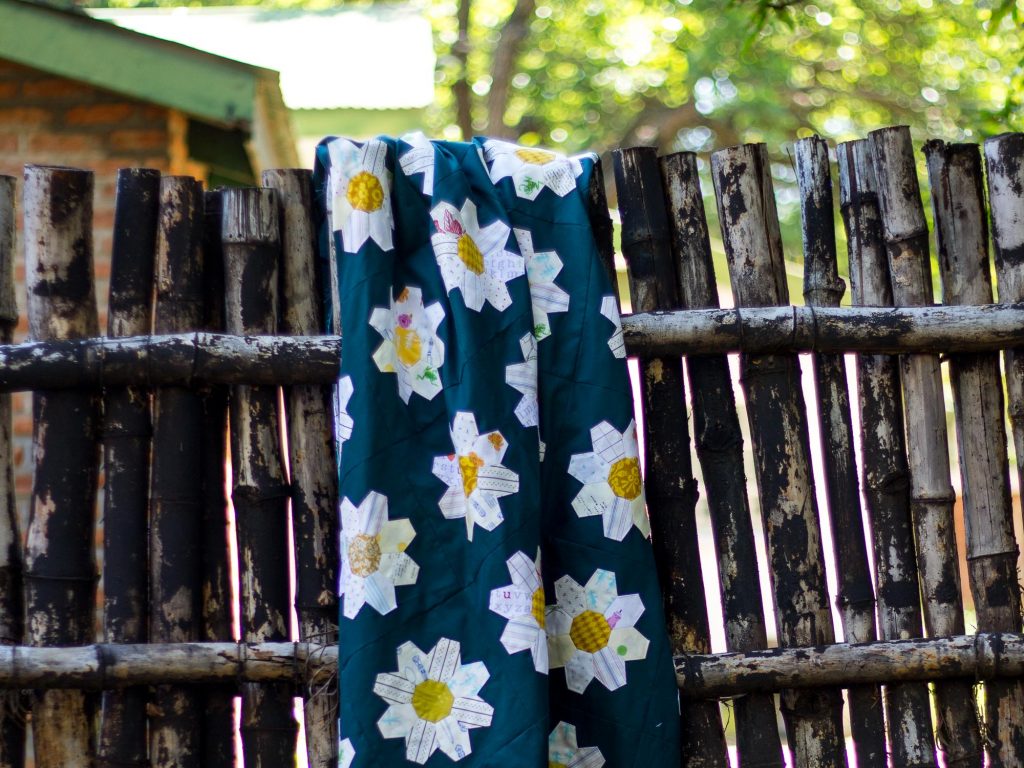 At some point during her illness, I began contemplating an English paper pieced block design as a bit of distraction. Maybe it was a premonition, but for some reason, I felt compelled to create a design using the elongated hexagons called "coffins." After a bit of creative play, I managed to create a flower using the coffins as petals. It looked just like a daisy. And, the Daisy Jane block was born.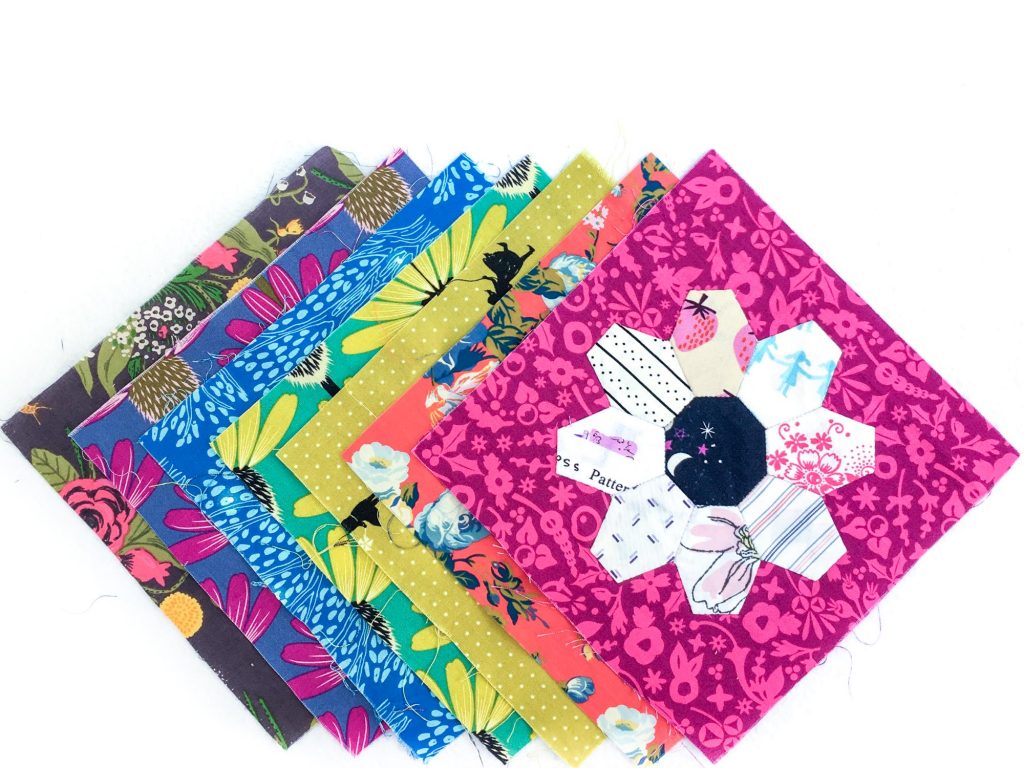 Maybe it sounds a bit macabre to some, but there was something so redemptive about using an otherwise morbid shape to create something beautiful. Its very existence declared beauty in spite of tragedy, joy in spite of sorrow. And, as I stitched this quilt, often with this photo nearby, I can honestly say I felt that redemption at work.
But, I know that I'm not the only one who has known the healing of slow stitching. And, as I stitched, I thought of those who would stitch Daisy Jane after me. I prayed for you with hope in my heart that with each stitch you would sense a bit of that joy and healing that creativity brings. Because we're not made for death and tragedy, we're made for redemption. And, redemption sometimes comes in the form of a little flower, stitched one stitch at a time.